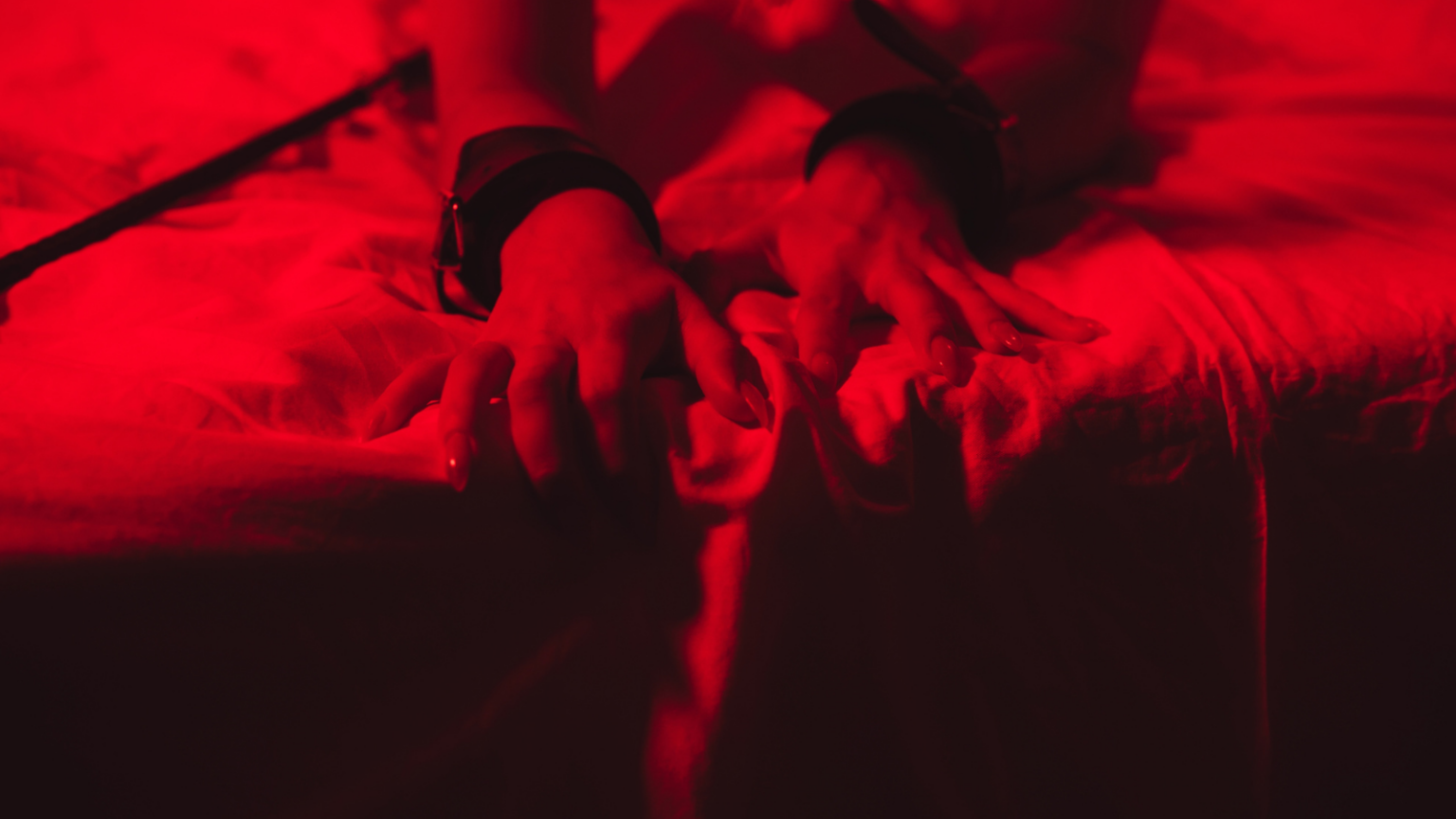 Here, I present to you a long list of ways to have kinkier sex. It is not by any stretch of the imagination the only ways. Some options may be obvious for some people, but inspiring for others!
Leave the lights on
Enjoy a nice dinner, a glass of wine perhaps and negotiate what you both want to experience
Decide on a 'safeword' that either of you can use to put a halt on the kinky play if you need to.
Read erotica while your partner rubs your feet. Take your time with your favorite sexy scenes
Look directly into each others eyes as you ravish each other
Push your partner up against a wall for a deep passionate kiss
Use a blind-fold with your regular activities
Use a blind-fold & explore other heightened senses
"Give Up" control to your partner and be their 'sex slave' for the night
"Take" control of your partner and use sexy, sensual and kinky commands to direct the action
Hold your partners hands above their head firmly while you're in the missionary position
If you usually keep quiet during sex, then let those sounds out! Usually loud? Try keeping quiet.
Grab your partner's hair firmly at the nape of their neck and pull them into a passionate kiss.
Explore a friendly sex toy shop online & pick out a fun sex toy, ben-wa balls are pretty popular!
Use a silk tie to gently tie your partners hands to each other, so she can still move them around
Use a silk tie to gently tie your partners' hands to the bed, there's no getting away now!
Role-play a classic power dynamic: doctor/patient, boss/employee ,
She can dress up in silk stockings and a black lace nighty. Don't forget the high heels!
Explore body parts other than the 'expected' sexual organs. Feet, hands, legs, necks are all just as yummy!
A light spanking can be super-hot! Make sure you keep the sexy smacks on the fleshy part of their ass.
Using the pads of your fingers, lightly squeeze your partners nipples until you hear a soft, sexy gasp
Drip some ice cream on your partners stomach or drip some on your own, with a sensual tongue to clean up
Buy a leather paddle to take the spanking up a notch, a little goes a long way with spanking!
In safe public locations, have a make-out session. Know that people might be watching, but you just don't care!
Kiss your partner's body all over, from head to toe. Make the kisses a special kind of sexual worship
Buy a nice riding crop and have your partner use light slaps on all your naughty bits.
Lie together naked in the dark & whisper your kinkiest fantasies into each other's ears in between kisses
Practice the 'dirtiest' words that turn you on and use them the next time you're getting hot & heavy.
Look around your house for items that you can use on each others bodies to explore new sensations.
Have a tickle contest! Or gently tie your partner to the bed and tickle them until they beg for mercy
Using a cock-ring will help him stay harder than usual & stay harder longer!
Lie next to each other or facing each other and masturbate so you watch each other.
When you're out at dinner, she can take her panties off and subtly put them in his pocket.
Try 'sensory deprivation' with a blindfold & a pair of ear-buds in your partners ears playing sexy music
Enjoy a little oral loving…take your time to pleasure your partner luxuriously.
Ready to take your bondage to the next level? Buy a pair of hand-cuffs & keep the key handy!
A consensual 'struggle' means you try to 'get away' even though you want to get caught!
Try an exhibitionist/voyeur scene – she can strip slowly out of lingerie while he watches
Use a special sex-soy-candle to enjoy particularly 'hot' sex. Make sure you use the right kind of candle to avoid un-wanted burns!
Now for a little cold play! He can softly ease ice cubes into her hot parts and lick until the ice cubes melt
Go to a bar or restaurant and 'pick up' your partner, pretending to be strangers. Get a hotel room to help it feel more scandalous.
High heels can be an excellent sexual accessory! She can leave them on while being taken from behind
Try out different styles of dominance: cold & distant, sensual & teasing, tough & rough.
Pick something that you'll like to get 'punished' for (eye rolls anyone?!) and let your partner 'teach you a lesson'
A flogger is another classic kinky toy. Make sure you learn how to use it though, it's only fun until someone puts out an eye!
Digital photos can be another fun way to explore exhibitionism & voyeurism. Take as many as you want & keep them in a 'secret' folder, or for even more privacy, enjoy the photo shoot then hit that delete button!
Using her hand, she can wrap her hand around his cock & balls to create a cock-ring, and gentle pressure usually feels really good for him.
Nipple clips are another sexy, kinky addition to your bedroom play. But keep it light until you're both comfortable with more intense sensations.
 Try a new position! If you're used to doing it in the missionary position mix it up, try doggie style, spooning, sitting on a chair, woman on top…the options are almost endless!
Written by Princess Kali – originally posted on CoachingByKali.com