The secret to giving the best blowjob ever is- the attitude. It's everything! Do it for yourself. It may be called a Blow Job, but it's not a job. Blowjobs are not meant to be given as a birthday gift, or in exchange for something else. Change your attitude towards them. If you view Bj's as the source of ultimate-pleasure, they will become that for you.
Most men I've encountered, tell me it's the eye contact and passion that makes the difference between "ordinary" blowjobs, that will soon be forgotten, and "mind-blowing" blowjobs. This second one, will leave a un-erasable imprint on his mind. He might even use it as a comparison for all blowjobs for the rest of his life!
Keep in mind that it isn't as much about the technique as it is about the attitude. I feel to many women don't realize how their attitude towards the blowjob affects their partner's experience. Don't just enjoy it, need it. You crave his silky smooth engorged shaft, his warmth filling your mouth.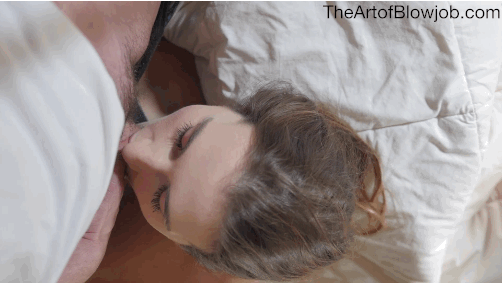 Simple Kinky Attitude Hints
He will like it as much as you do! To have the perfect attitude towards blowjobs you need to be totally in "LOVE" with his cock. Not only when you are on your knees. The attitude you decide to have towards his penis will become a part of you. It will define you. You need to let him know, at any hour of the day, that you are hungry for is cock. Here are some tips:  "Glare at the bulge of his pants.  When he passes near you, brush your fingers on his cock.  When he is naked contemplate his manhood." It excites you. It makes you wet with desire. To make him know you grave for his cock more than anything in the world, you can ask his permission before you start. "Can I please give you a blowjob". Your neediness will arouse him. If you are not addicted to his manhood, you will never be able to give him the blowjob he fantasises about. Love, eat, cock!
Use expressions of happiness as tools. Little things that your men notices and finds sexy. For example: biting your lower lip. Playing with you hair. Licking your lips. Wearing lingerie. Adding lipstick. Do it to arouse him throughout the day. Once you are both naked, take your time, it's not a race! While giving a blowjob you should never rush him to finish. Putting to much pressure on him might make it less enjoyable, but also it can kill his arousal. We would not want that! Never worry about the time, just concentrate on his pleasure, on sucking, licking, stroking, kissing every inch to make him tick. Make it last! Take a few seconds to show him your body and stop here and there to tease him. If you get tired, you can try a different techniques or position.
Smile with your eyes, it's the most erotic thing! You can communicate with your eyes a wide range of feelings, without ever having to talk. Which is pretty important, giving that your mouth is already occupied. Women should not feel shy about peeking up and letting their partner know how much they enjoy their manhood. Men also need to be told that they are beautiful! Lock eyes to see his reaction to your every move. Like as you put his cock between your wet lips. That way, you can adjust to do only what he prefers, making it better and better. A solid eye contact will draws both partners closer, creating a very intimate atmosphere. Most importantly, keep the eye contact during the orgasm!
Facial Cumshot
The Facial Cumshot is probably to most erotic thing you could ever do for him, if of course you are enjoying it too. Let me tell you what is my perspective on this controversial subject. I think a man that gives a Facial to a woman doesn't mean he doesn't respect her. I have never felt disrespected while giving a blow job. My favourite cumshot is the Faical. I personally feel a deeper connection with a man when he lets me give him a blow job. For some people facial cumshot are regarded as male dominance and degradating for the woman, but not for me. If they made me feel that way, I would not allows myself to do it. Men should be proud of their manhood, never mind the size and shape.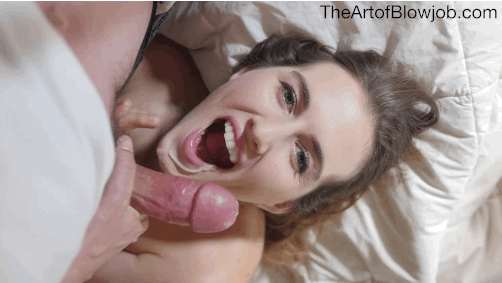 Author Bio:
I don't give to receive! My greatest satisfaction comes from giving oral sex, I crave blowjobs. When a man allows me to give him a blowjob, I always feel a gush of anticipation. It is as he is giving me a gift, I get to taste him. I give him as much pleasure as I give myself, by performing a blowjob.  – Piper Blush
TheArtofBlowjob: http://theartofblowjob.com
Twitter: @PiperBlushStory https://twitter.com/PiperBlushStory
Facebook: Piper Blush Public Figure https://www.facebook.com/PiperBlush/
Instagram: @officialpiperblush https://www.instagram.com/officialpiperblush/
Personal Website: http://www.piperblush.com
Save