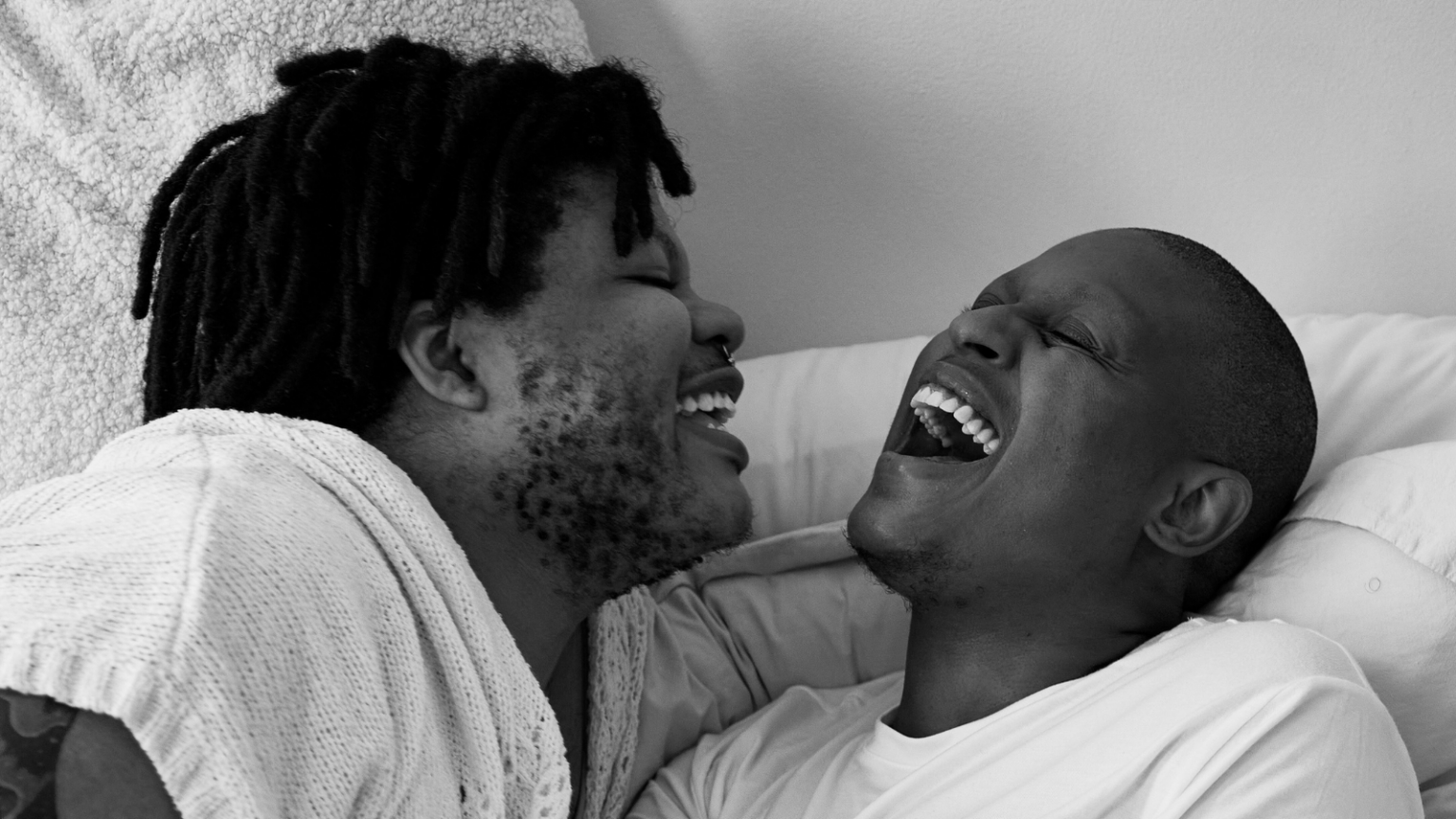 There's nothing quite like the sound of hysterical, un-stoppable laughs and giggles filling the air. It's contagious, the happy glee and it's impossible not to join in. So when sexual energy and consensual kink is thrown in the mix, there is a lot of fun to be had!
Tickle torture is a popular sexual kink that creates an exciting dichotomy…… you can 'torture' someone….by tickling them! It's a sexy experience that can easily swing between light-hearted fun & intense, relentless sensation.
So let's break it down….what IS "tickle torture"?
According to Wikipedia tickling is "the act of touching a part of the body so as to cause involuntary twitching movements and/or laughter.
Typically fingers (or other tools) are used to elicit helpless laughter and squeals. It's a technique frequently used by elder siblings to terrorize younger siblings (in fact a number of tickle fetishists can trace their sexual focus back to a childhood event. Not all, but some.) It's a way to flirt that people of all ages use to enjoy playful touching that may not be overtly sexual.
As usual, in the BDSM contest the word "torture" is overly theatrical because within a consensual kink scene nothing is ever actual torture. Instead it's intended to convey the intention of inescapability of the tickling session, the mercilessness of the tickler and the 'cruel' fate that lies ahead for the ticklee.
Now that we know what it is, let's get to some fun ways you can enjoy tickle torture!
First of all, you should determine whether bondage needs to be involved or not. That has entirely to do with: comfort level with restraints, whether the ticklee is a 'squirmer' and the kind of energy you both want during the tickle fun.
If you'd like to add some restraint it can help for the 'ticklee' to relax and wriggle as much as they want without actually being able to 'get away', which adds a very sexy element of helplessness. This is especially key when it's a tickle "torture" scene, vulnerability plays a big part in the psychology of the experience. With bondage of course safety is always important but when the 'ticklee' is actively moving around any restraints need to be carefully monitored to make sure they don't tighten dangerously. During all the giggling and wiggling and fun and it will be easy to forget about checking the restraints so make sure you get them settled ahead of time and check them whenever you can.
There are stereo-typical places on the body that tend to be ticklish, but it's not a guarantee. Every body is different with various levels of sensitivity. It's a fun treasure hunt to discover what areas on your partners body respond with those soft caresses and finger-nail scritches. The usual suspects include: behind the knee & elbow, the ribs, the bottom of feet and of course armpits. But other surprising spots can be tickle triggers like: the side of the neck, the tip of the nose, the nipples, the top of feet and where the thighs hit the torso.
Using your fingers is the classic way to tickle (plus it's the handiest…get it….the 'hand'-iest!) and there are a few different sensations you can create with your digits. If you have long-ish nails you can use light scratches or use your bare fingertips. Soft, incredibly light strokes work perfectly for some people, getting the giggles you're looking for. Sometimes more pressure is needed, like digging slightly into the ribs using the firmer sensation to make 'em wiggle. The level of pressure will probably need changing through-out the scene too, a persons sensitivity changes from when the tickling starts through the peaks and valleys of sensation.
But our fingers aren't the only tickle tool in our arsenal!
Feathers are frequently associated with tickling but surprisingly a lot of people don't get much of a reaction from using them. There are two types of feathers, the whisper soft kind (like a peacock) and those that are less flexible (such as turkey feathers) so each will cause a different response. Other tickle tool ideas include: plastic combs, chopsticks, paintbrushes, gardening tools and even pens.
As I mentioned earlier, for it to be a 'torture' scene there should be an unrelenting energy motivating the scene. Perhaps there's a specific physical response you're seeking such as making them cry or pee their pants (this should be pre-negotiated!) or you can use an 'interrogation' theme trying to make the 'ticklee' share some super-secret bit of information.
Remember, it's always in good fun and even with all the laughs and silly shrieks, don't forget about safety. If either of you need a moment to catch your breath call a time out. If asthma is an issue make sure an inhaler is near-by. Any bondage should be secure to keep it from tightening. Use a safe-word if you're trying it out for the first time.
Now get to tickling!