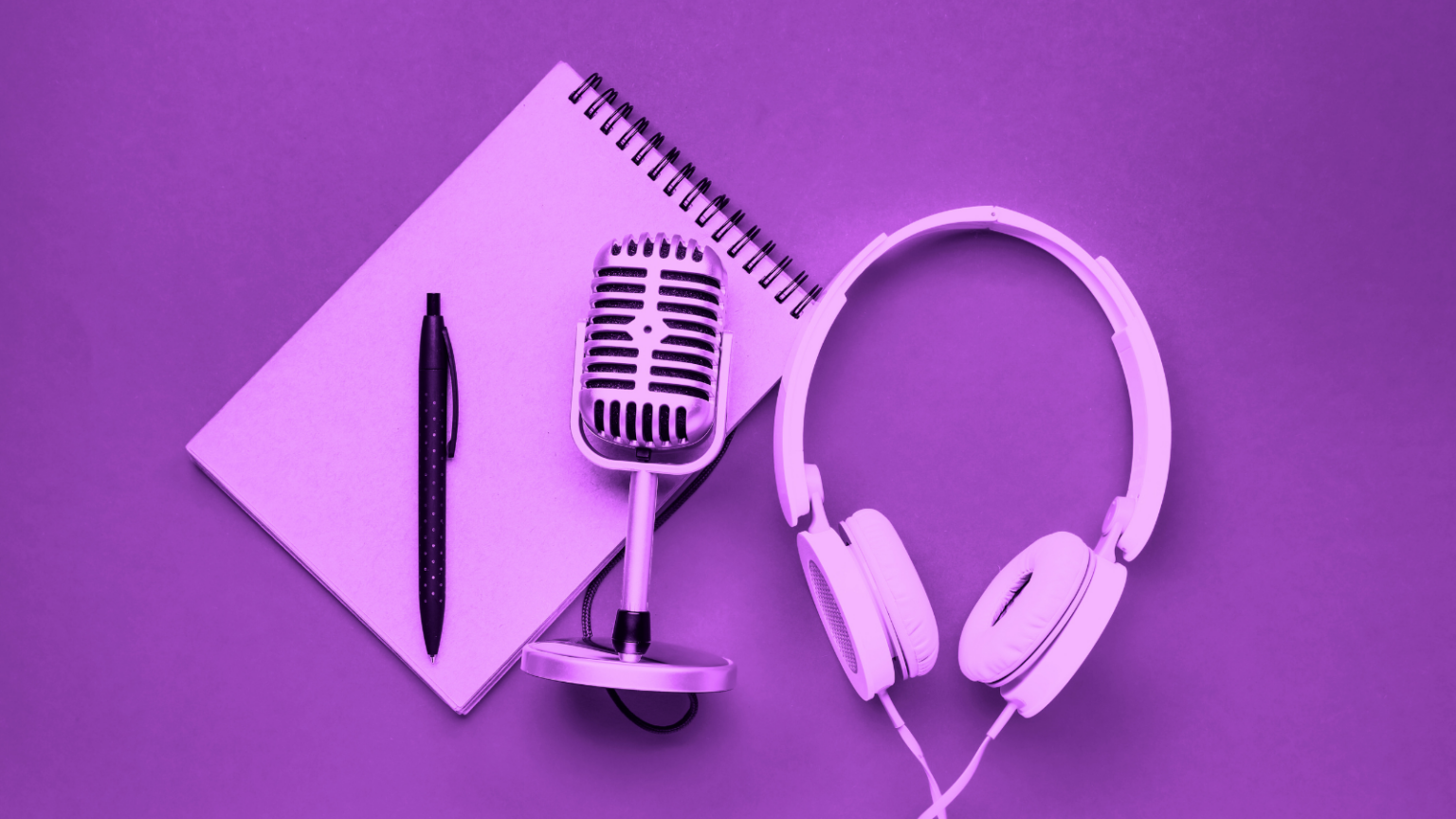 What started out in 2005 as a weird little internet fad has blossomed into a multi-million dollar industry. Podcasts are not really radio (though some are now broadcasts over the airwaves) and not really video (though several "vlogs" have come out of podcasts). They seem to fit right into that niche where people want to listen to their own particular flavor of content, but on their own terms.
One of the great things about being in between the lines is that podcasts were (and for the most part, still are) exempt from most of the media rules that censor sexual content. This meant that from the beginning they provided unrestrained viewpoints and information about topics that simply weren't available thru mainstream media, like kink, polyamory, and just plain sex — but sex between "just plain folks", rather than superstars or porn performers.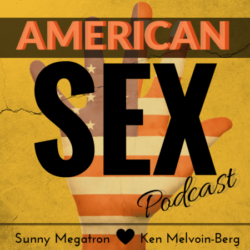 Of course, superstars and porn performers have podcasts, too, and they're often quite good. There are "big names" now in sex podcasting, like Emily Morse, Dan Savage, and Cunning Minx (to name a few). We especially love Sunny Megatron and Ken Melvoin-Berg's "American Sex Podcast." Sunny and Ken have been teaching and supporting the work of other sex educators for years, including Kink Academy. In just episode one, they cover topics including: "bickering as a 6th love language, emotional literacy, Sunny's fake husband Ted Wivernbork, Dungeons & Dragons, fear in BDSM, watermelon is the new pussy…" and that's just a few. It's definitely worth clicking to subscribe.
We would like to share a few more with you, though, that we at the Kink Academy think might be worth a listen:
Shameless Sex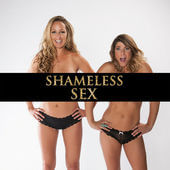 The Shameless Sex podcast has some deep cred: one host, Amy Baldwin, is a Certified Sex Educator, a sales trainer and educator for Uberlube, and a Somatic Sex and Relationship Coach. In her spare time she also runs a mother-daughter owned pleasure boutique. Her co-host, April Lampert, is Vice President of "Hot Octopuss", an London based sex-toy company and was voted Woman of the Year in the adult industry.
Both of them are passionate about providing "shame-free, pleasure-focused sexuality education", which is something we at the Kink Academy can get behind (so to speak).
Their podcast aims to inspire "radical self-love, sexual empowerment, and shame-free intimacy." They do this by talking frankly about all kinds of sex (episode titles include things like "Pussy Praising" and "How to be a Badass in the Bedroom") but doing it with an engaging and playful style that makes the sometimes-embarrassing subjects more accessible.
The Dildorks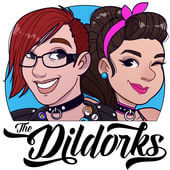 Cohosted by Bex Caputo ( a "proud and undeniable kinkster" "sex educator" and "dildo peddler") and Kate Sloan (a self-declared queer poly princess along with journalist, blogger, speaker and musician) the Dildorks Podcast started out just being about sex toy reviews…but given the enthusiasm of the hosts for the topics, they end up talking about many different aspects of kink, sexuality, and relationships.
One of the neat things about the Dildorks is that they have a real "nerd" vibe to their discussions (ha! See what I did there?). When you listen, you can hear them taking a look under the hood at what exactly makes us want and do all these wicked sexy things with funny and occasionally sarcastic and always educational banter.
Bex also declares that "Keeping sex in the dark breeds nothing but shame and ignorance" and so they are not shy about talking about personal experiences. Since their combined identities include poly, queer, nonbinary, Ravenclaw, and transmasculine, that means there are a huge variety of topics and permutations of topics on their podcast.
"In our culture the simple act of talking about sex is revolutionary." Talking about politics and culture are also present in the podcast, which we at Kink Academy happen to enjoy. If you're looking for just the sex, though, you should be aware that the content goes beyond the bits.
Room for Relations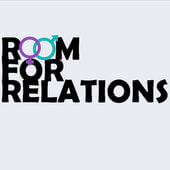 You know those conversations you have sometimes with good friends where you really feel like you can talk about anything? That's the kind of talk you hear on the Room for Relations: Sex and Relationship Podcast. Host Eboni Harris is a relationship therapist who moderates discussions about dating, orgasms, and everything in between. It's also a very regular podcast (something which can't be said for every publisher) with a new episode every Monday. They also have branched out into other media by doing a snapchat every Wednesday from their @room4relations account. Aside from the great content about sex, this podcast also gives the valuable perspectives of people of color navigating the interpersonal landscape, which is often missing from the overwhelmingly-white world of podcasts.
Another reason we recommend R4R is because of their views on the value of intimacy beyond sexuality – for example, clear communication. On a blog, Ms. Harris wrote "One common mistake is that couples tend to stretch the truth about their kink levels, leaving the other to eventually feel let down later on, when they feel settled and unwilling to do what they proclaimed to love to do. If you're honest with one another, you will feel less awkward when you finally give in, and you will have developed a more solid foundation before taking it to the next step."
Graydancer's Ropecast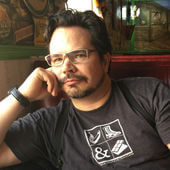 Started back in the dawn of podcasting, 2005, the Ropecast was a blatant attempt by Graydancer to move the conversation about kinky rope into the flyover states rather than just San Francisco, Los Angeles, NYC, and Florida. He's succeeded in convincing Google that Madison, WI is the "Rope Bondage Capital of the World" and along the way interviewed dozens of kink educators, enthusiasts, performers, and activists.
While the Ropecast is intentionally oriented around rope bondage, Graydancer has branched out into talking about many other kinds of kink such as Power Exchange, polyamory, fire play, and Leather. Meanwhile, since cultural issues and kink are getting closer all the time, you also get topics like toxic masculinity, consent, and how to teach kink better sprinkled into the episodes.
Best of all, since there are literally hundreds of episodes published over the last thirteen years, if you enjoy one you can go back and listen to them all, enjoying – or at least enduring – the changing perspectives and sound quality as the podcast grew.
Those are four of our picks when it comes to listening to kinky sex podcasts, and a lot of the reason why we created our own. Let us know in the comments: what do you like to stick in your ears?