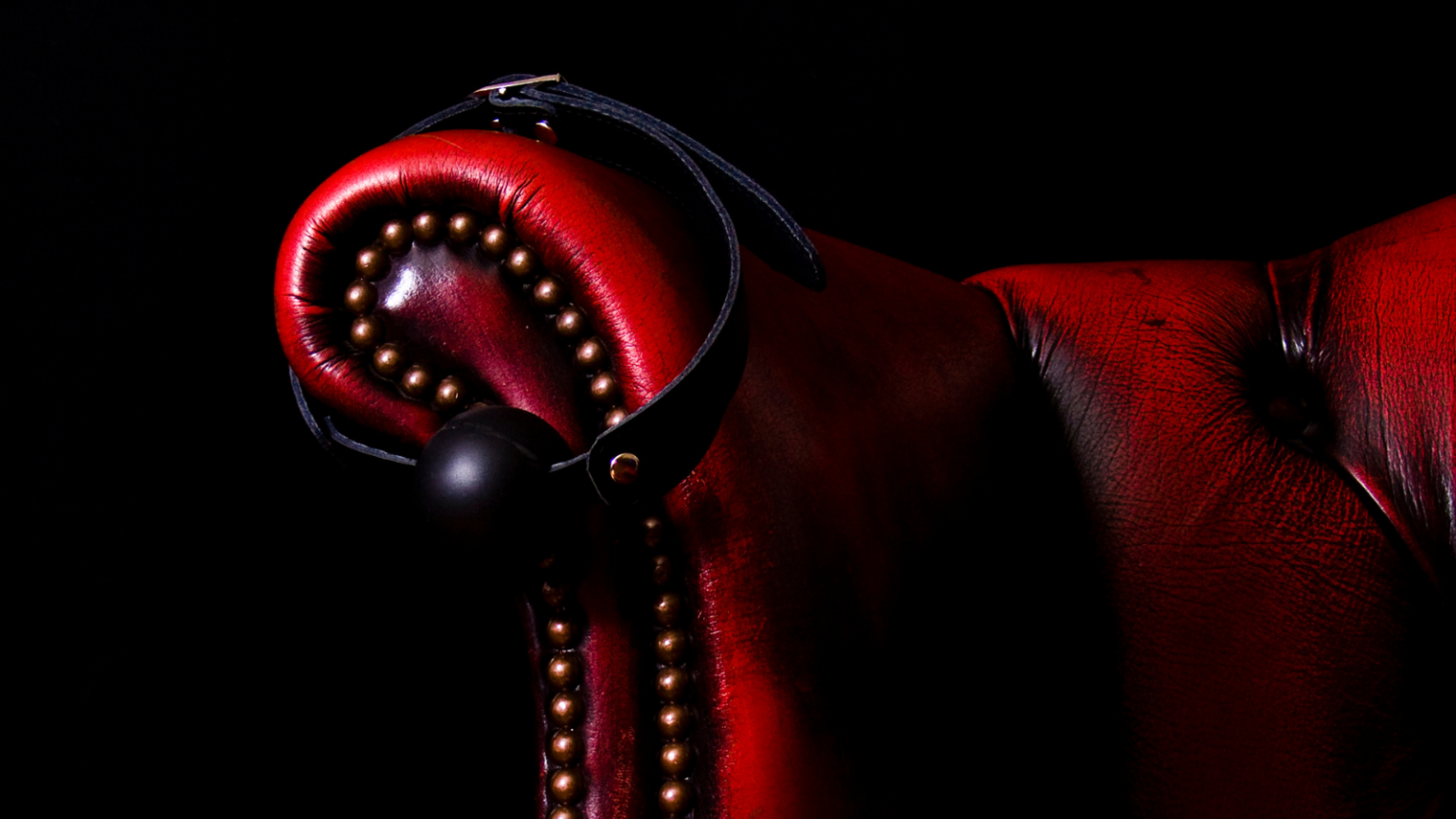 Sensory deprivation is one of the most effective tools in the kinky toolbox to take someone to the altered states that we are seeking to achieve. Humans are very visually wired and we are constantly soaking up and processing information all around us. While this is a very effective survival strategy that has served us well over the millennia, sometimes it is too effective. It can be hard to drop into a deeper relaxed headspace when we are too busy being hyper aware of all the things happening around us.
This is where sensory deprivation comes in.
When one's eyesight, hearing, or speech is taken away or reduced, the constant flow of information coming our way slows down. In that reduced state, achieving an altered headspace can become much easier for some folks. Altered headspaces are what kinky play is all about. Taking a break from the day-to-day drudgery and carving out an island of magic is why we do what we do. If you are interacting with someone that is having a hard time finding that island of magic, bust out that gag, hood, or earplugs. It just might be the key needed to unlock the desired headspace.
Popular culture shows us the fantasy of gagged people, muffled and hardly able to utter a sound. If you go to try gags for the first time, you will quickly realize that reality is somewhat different. No matter the type of gag used, be it cleave, duct tape, or ball some sound is going to escape. That is just how gags work in real life. An experienced gagger will, over time, become rather fluent in understanding gaggese. While the tones of gaggese may shift slightly based on the style of gag used, once you develop an ear for it, entire conversations are possible to have with a gagged individual.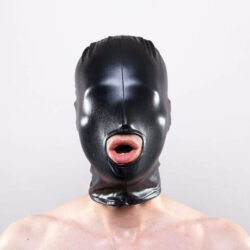 People often contact me wanting to discuss fantasies of being gagged for extended periods of time. Such things are just that–fantasies. Having a gag inserted cranks open the jaw, which is not a position the jaw was ever meant to do long term. I have known multiple individuals that developed TMJ after some years of ball gag use. If you experience pain, difficulty chewing or clicking and locking of the jaw, you may need to reconsider your use of ball gags. This does not mean that you have to go gag free however, you just need to change the style.
Duct tape or vet wrap are two alternatives to ball gags that create significantly less jaw strain. When it comes to duct tape, be aware that it is very sticky and can be…exfoliating in its removal. Some of my first gagging experiences were with duct tape and while I enjoyed them immensely, after the fact I would be walking around looking like an escaped kidnapping victim with a bright red rectangle across my face. This was just due to a layer of my skin being removed and could have been much worse. How much worse you ask? Some people are actually allergic to the adhesive used in duct tape and can break out in hives, with redness and itching. If you are attempting to use duct tape for the first time, try it out first in an inconspicuous area of the body as opposed to just slapping it directly on the face. If your skin does not react to it, then feel free to use it for gags.
Because duct tape can remove hair (some people use a reversed piece of duct tape on the part of taping that is going over the back of the head to prevent this) a gentler option is to use something like vet wrap on the face. You will be able to avoid all of the hair pulling and skin exfoliation that comes with duct tape gagging. However, both of these types of gags are just going over the lips, and do not serve to do much in terms of super effective noise muffling. As such, some people like to add a wad of cloth or balled up baby sock in the mouth before adding the tape over the lips.
Do. Not. Ever. Do. This.
I cannot stress this enough. Putting an unsecured object in the mouth and then sealing up the lips is a recipe for disaster. If someone were to swallow or choke on the wad in the mouth, it is entirely possible for them to asphyxiate. While it happens rarely, it does not happen zero. Every few years I come across a news story of someone choking to death on a gag. You do not want a death on your hands when all you were trying to do was engage in some fun sensory deprivation play.
Another well loved option for sensory deprivation is hoods. Hoods are made out of a number of materials, from leather to cloth or latex. They serve to cut off eyesight, hearing and speech. Some hoods come with additional layers of blindfolds and gags that can be added and removed as desired. If your play partner is finding relaxing hard to do, a hood can be an incredibly effective aid to get them there. Their darting eyes get a break from stimulation and they can just sink into the sensation. Adding earplugs under the hood can be a delightful bonus as well.
A note of caution when it comes to hood play: cutting off of eyesight works both ways. Just like they cannot see you and your actions, you cannot see them. Body language is the universal language and at all times we are picking up a wealth of information off of other's faces. If someone is bored, excited, scared, eager, or in pain, their face will communicate it to you. Once a hood is applied, you are cutting yourself off from a lot of potential information. Proceed with caution.
By all means, explore all the hood play your kinky little heart desires. Taking the simple steps to set up a form of communication for the hood wearer that does not necessarily involve verbal cues will help all parties involved. Something like a ball held in one hand that is dropped to the floor if an issue arises or tapping out a few beats on the thigh with two fingers are convenient ways to aid in effective non verbal communication.
With some care and caution, sensory deprivation is a enjoyable and effective way to indulge in memorable kinky play. Go ahead and give it a try! You just might end up finding one of your new favorite activities.
Rain DeGrey is an international educator and presenter who has lectured at Harvard and Northwestern. She regularly teaches classes on a wide variety of sexual and kink topics, writes a bi-monthly advice column, and blog. For more information, event listings and classes, check out her website raindegrey.com!