Thanks for Your Support
Become a member or log in to watch this video.
---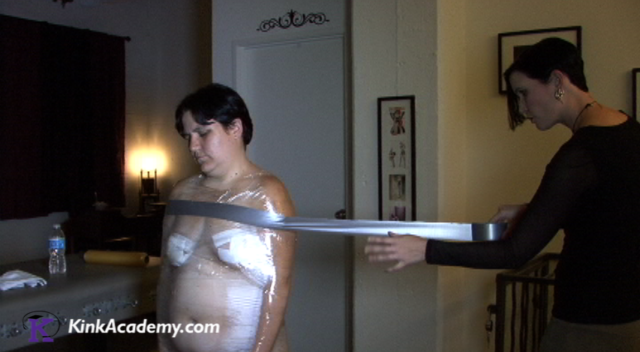 Now that the bottom has been mummified with plastic wrap, Shae takes the sensory deprivation up a level by adding a layer of duct tape. She demonstrates the proper way to add each wrap, including a few jokes along the way about what 
not
to do. It's a precise and focused process that can be amazingly intimate for top and bottom.
Sensory Deprivation on a Budget
Sensory Deprivation on a Budget: Duct Tape