Thanks for Your Support
Become a member or log in to watch this video.
---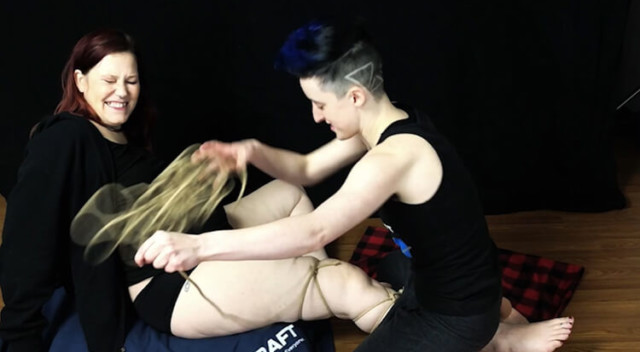 The technique of tying the bent leg is called 
futumomo shibari
, which leads to the nickname "Mean Futo" for this tie. Strangerfriend shows how the "Guatemalan" tie from the last clip can be applied in a way to make the bent-leg technique exquisitely painful with just a few simple additions.
This video has been close-captioned for the hearing impaired.
Sadistic Rope
Sadistic Rope: The "Mean Futo"