Thanks for Your Support
Become a member or log in to watch this video.
---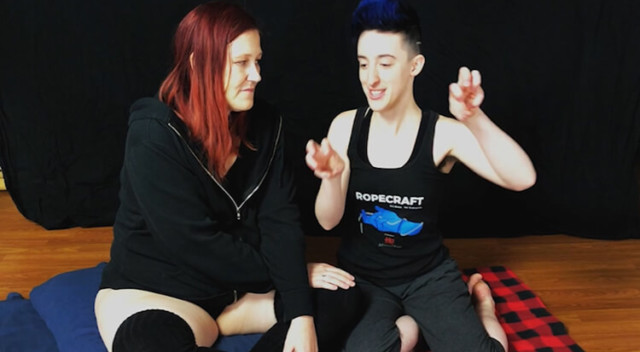 Like any humiliation play, rope humiliation requires a lot more negotiation and checking in with your partner. However, within your consent structure you can explore several types of emotional and mental distress. Stranger talks about how focusing on body parts, creating humiliating tasks, and more can be useful. Naiia adds in how simple asymmetry can be a useful tool in a rope sadists kit.
This video has been close-captioned for the hearing impaired.
Sadistic Rope
Sadistic Rope: Humiliation Play