Thanks for Your Support
Become a member or log in to watch this video.
---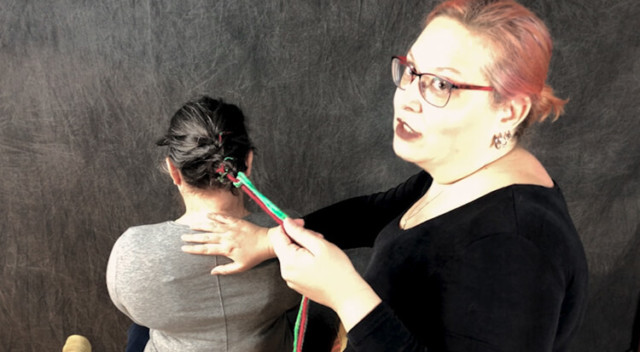 If one rope is fun, why not try it with three? For an even more secure version of the Japanese-style braid, Mistress Mayhem shows how you can weave in two more cords and still have them result in a compact and 
very
durable hair bondage tie.
This video is closed-captioned for the hearing impaired.
Hair Bondage
Hair Bondage: Japanese Braid, 3 Cord Variation