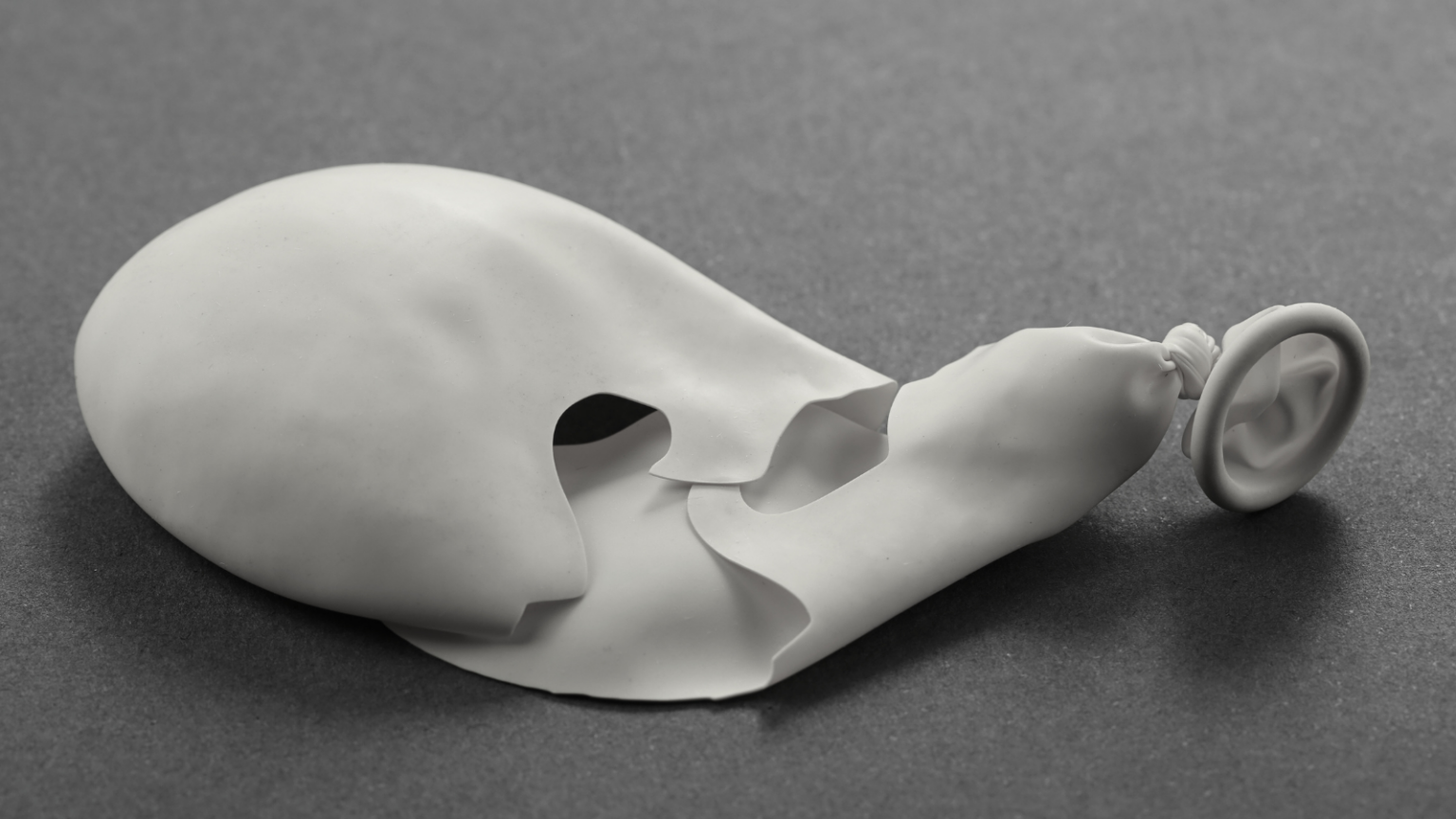 For most of us, balloons are mainly associated with birthday parties and celebrations. Balloons are colorful and can be fun, but they are just that. Balloons. A brief shiny bit of color and trapped air. Nothing more than that. Here today and gone tomorrow. Looners feel differently. Looners, or balloon fetishists, have a much more involved relationship with these colorful globes.
Fetishes are not a one-size-fits-all situation. Even with a specific fetish such as looning, there are different camps under the umbrella of that fetish. There are so many different and varied ways that we humans respond to the things that we find intriguing.
Generally speaking, they fall into two separate and distinct camps…poppers and non poppers. Poppers enjoy the building anticipation and thrill of when a balloon finally pops. Non poppers derive their thrill from an intact balloon and the popping of said balloon is a great tragedy indeed. If you are a non popper, the attachment you have with a balloon can be such that the bursting feels like losing a dear friend.
Some non poppers actually have a phobia called phonophobia, the fear or aversion of loud sounds. The anticipation that I enjoy is a source of deep discomfort for them. I personally am a popper. The delightful and slow building anticipation, the inevitable outcome that you know is coming, the mounting tension, the wondering if this is the final exhale that will cause that explosion…it is a delightful headspace for me. I love it. But what is delightful for me could be traumatic to the points of panic attacks for a non popper with phonophobia.
If you find yourself fascinated by balloons but feel like a freak for your fascination, I am here to be the bearer of good news…you are not alone. There is an active and thriving looner community all over the world! All you have to do is look them up. There is a wealth of discussion groups and websites dedicated to balloons. Even if you do not join in and prefer to just be a solo looner, you can take comfort in knowing that there are many other people on this planet that feel the same way you do about balloons.
When you take your balloons seriously, grocery store balloons are not really going to cut it. They can only get so big and they are not particularly durable. Devoted looners will go for balloons big enough and sturdy enough that you can lie on them, have sex on them or roll around in a giant pile of them like an overgrown kid in a ball pit. There are even balloons big enough that you can climb inside them like a giant hamster ball!
The balloons I play with have a short shelf life. My particular love of balloons is all about the adrenaline and anticipation of waiting for that inevitable pop that will surprise me at some point. The trembling trepidation and ticking clock in my head as I wait for that pop is where I find the thrill. I consider it much like watching a scary movie… you don't know when the monster is going to pop out from behind that door, but you know it is destined to happen at some point.
Be cautious if you are exploring your balloon fetish with an aspect of breath play. Do not get so dizzy and lightheaded while blowing up a balloon that you become unstable on your feet. If you want to explore balloon breath play, I strongly encourage you to do it either sitting on a chair that has a nicely padded rug under it or lying on a bed. Nobody wants an ER visit caused by the fact that you became so light-headed while blowing up a balloon that you fell over and injured yourself.
One of the thrills of balloon breath play is pushing the balloon towards bursting. I work and work on it, getting closer, the balloon gets bigger and bigger, I become dizzy and lightheaded and then…POP!!! It finally happens! The explosion and climax. Shreds of balloon strips rain down like confetti. It is incredibly satisfying.
However, if you want to keep your balloons intact, there is a wide variety of non popping tricks to try…
Laying back as your partner slowly blows up a balloon across intimate parts can be quite titillating. The smooth and slippery sensation of a balloon against skin can be very sensual and erotic. Some people love the feeling of something slowly growing, stretching, and expanding against their body.
Using a vibrator through a balloon that is placed on an erogenous zone causes very distinctive and pleasurable effects. The balloon shifts and amplifies the effect of the vibrator with the bonus sensation of quivering latex across skin.
Draping someone doggy style over a fully engorged balloon before having sex is the looners version of a liberator wedge. Every thrust and shudder is amplified by the balloon you are resting on. Using balloons in this manner allows you to keep and reuse them as toys for an extended period of time.
No matter how you choose to approach your fascination with balloons, there is no wrong way to do it. It's all about having fun. And isn't that what balloons are? A big cheerful colorful pile of fun? Go have some fun! Carve out a little time away from the day-to-day drudgery of life and enjoy some Balloon Time. Think of it as a mini vacation of pleasure and positivity. I certainly do.
Rain DeGrey is an international educator and presenter who has lectured at Harvard and Northwestern. She regularly teaches classes on a wide variety of sexual and kink topics, writes a bi-monthly advice column, and blog. For more information, event listings and classes, check out her website raindegrey.com