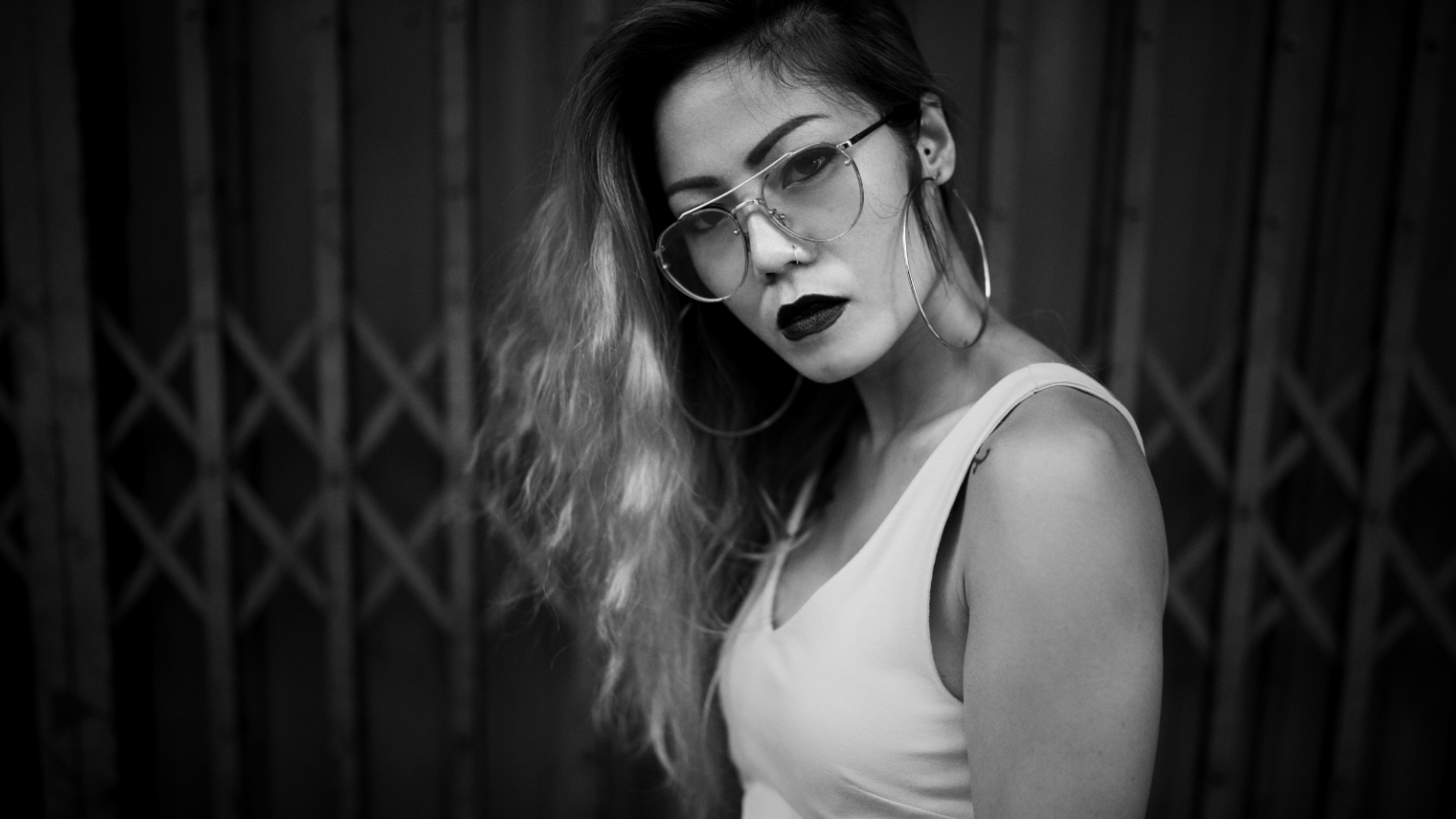 "Believe it or not, honey," Mistress Simone says in her Guide for Newbie Dominants, "all of us started somewhere…none of us walked into this with twenty years of experience." With that simple phrase, she answers the question and dispels the myth of the "Natural" or "True" dominant.
Here's some more proof… Do you know the three things that every new dominant should keep in mind as they begin their journey in the kink scene? Unless you've watched the video, you probably don't, but they have nothing to do with holding a whip, making everyone call you "Sir" or "Mistress," or how you look in leather. No, she explains that they are all about checking your ego, keeping an open mind, and having respect both for yourself and others. "Human first, dominant and submissive next," Mistress Simone reminds us.
Part of the problem of the "born dominant" idea is in the idea that dominants are all the same. Graydancer and Naiia give a humorous overview of the various Masculine Dominant Archetypes such as "cyber dom," "hillbilly dom," or even the quintessential Leather dominant. The point is not to show how to do it, but rather to show that there are many ways of doing it. Your own dominance is something that you have to discover and cultivate for yourself, and it comes out of your own personality, not out of some book or movie character.
You don't even have to be mean to be a dominant! In their series on Sensual Domination, Scotty and Annie talk about how a caress or enveloping embrace can be as overwhelming as a spanking or caning. Verbal domination doesn't have to be abusive or humiliating, it simply needs to be commanding. Remember that dominance does not mean controlling everything. That's a control freak. Dominance means imposing your will onto the things that you want to control and letting the rest go.
It's also a myth that dominants are "on" all the time. Princess Kali explains that you can simply choose to exercise your dominance in the bedroom. She provides examples of numerous nonverbal, verbal, and physical ways you can communicate your power. Stares, commands, groans, holds, and more can create a dominant energy within the scope of sexual pleasure.
Picking a place where you're dominant is one technique. You can also choose a specific act that makes you feel "in control." Of course, the common stereotype is to learn some skill like single-tail or flogging or wax play, and there's lots of information on that on kink academy. But why not also learn about dominant kissing from Shay, a switch who happens to be the "handler" for her own "rock star" dom Stefanos? You can choose to be completely egalitarian in every way except when your lips meet your partner's, and then leave no doubt who is in charge. How hot is that?
Of course, good old fashioned "manhandling" is fun too, and doesn't require a man at all. What it does require is training, since it's basically a kind of cross between martial arts and dance. Just as you wouldn't jump into a jiu-jitsu match without some training, you shouldn't try to physically overpower your submissive partner without going over something like Savannah Sly's dominance using all fours clip, which teaches things like headlocks, scissor holds, and other wrestling moves.
In short, we at Kink Academy can tell you with absolute surety that dominance is learned, not given at birth. But what kind of dominant person are you? You have to decide that, and make it happen. But after all, that's what being dominant is all about!