Thanks for Your Support
Become a member or log in to watch this video.
---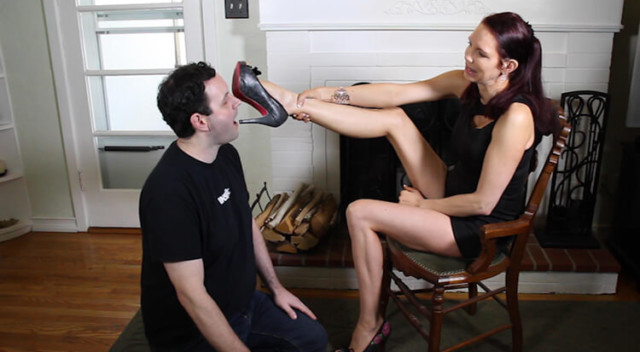 Another big aspect of foot fetish is the joy of shoes. Many people enjoy worshipping all the parts, but heels are especially sexy whether it's because of their phallic nature or because the stilettos can be used as lovely sadistic tools. Like any kink, though, it's a good idea to be aware of the risks involved in your play, and if you're thinking of doing some tongue-worship, Rain has some safety concerns you should be aware of so that you can enjoy it without any side effects.
This video is closed-captioned for the hearing impaired.
Foot Fetish with Rain DeGrey
Foot Fetish: Heel & Shoe Worship