Thanks for Your Support
Become a member or log in to watch this video.
---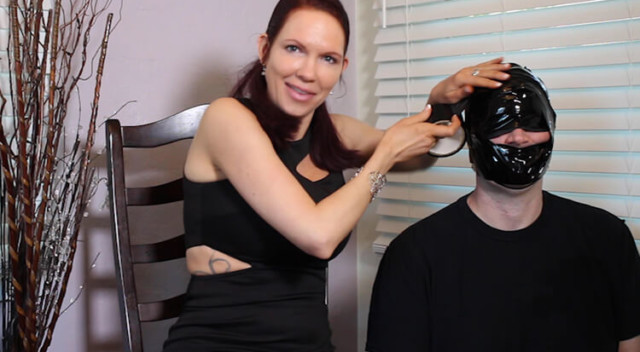 If you're into the shiny smooth look of latex, Rain has a great way to create your own hood out of bondage tape. She gleefully wraps the head of her bottom, but takes the time to explain the technique and safety considerations along the way. The finished product is a kinky mummified head with the ability to communicate his pleasure and breathe easily but not much else! Rain also shares some tips on where to purchase these kinds of supplies for a DIY kink experience.
This video is closed-captioned for the hearing impaired.
DIY Hood Play
DIY Hood Play: Bondage Tape