When we announced the Kink Academy Podcast, it was an exciting way for us to bring you a taste of the huge number of videos on our site in a brand new way: through your ears. We wanted to make it possible for you to get interesting, relevant, adult sex and kink education anywhere you wanted, absolutely free.
Now we're done with Season 2. For each season, twice a month we release a new topic introduced by Princess Kali and featuring the voices of experts such as: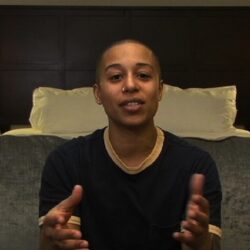 Ignacio defines terms around sex and gender, and invites you to challenge society's assumption of the "gender binary", offering several gender neutral pronoun options (such as the singular "they" and others). One of the best parts of this discussion is the way they acknowledge the complexities of gender but still encourage you with practical ways to be more compassionate in how you interact and express yourself.
Like most of our Kink Academy experts, Ignacio uses both personal experience and their comprehensive study of the vast diversity in their subject. This particular podcast highlights the issues that can come up in any relationship, not just kink, such as naming body parts. They give you more tools to understand your partners' feelings about their bodies which we hope leads to good negotiation, connection, and fun! This can be a useful reality check between fantasy, assumption, and reality. The questions Ignacio brings up helps inspire self-reflection and increase self-awareness around gender.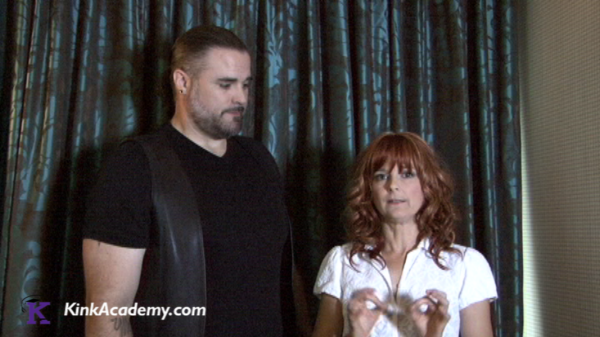 In a time when fictional depictions of power-exchange relationships are common, Annie and Scotty bring a dose of reality in this podcast. They explore many ways that a submissive woman can eroticize a power exchange relationship with a dominant man. Annie talks frankly about how this role play can release inhibitions and allow women like her to freely explore their more "slutty" side. "Being the object of desire for a powerful man is quite a trip."
This podcast also gives the view from the other side as Scotty tackles the domsub equation. He stresses that this is not an excuse to be an asshole to women in everyday life – it is play. Scotty happily endorses bringing out the dominant aspects of a sexual appetite with the consent of a willing partner.
Sometimes that's a special kind of negotiation, "consensual nonconsent", requiring the most important tool for that kind of play: the safeword.
This podcast contains the complete series from Kink Academy, and it explains the tools you need to both have fun indulging in the idea of not having any say in what happens to you and still maintain the reality is that you are responsible for yourself on a very basic level.
Many Heads Are Better Than One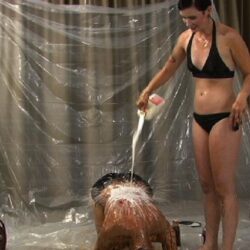 Along with these kinds of expert-level focus podcasts, using this medium has allowed us to create some special "panel" and " exploratorium" style podcasts. A good example is our popular "What Is…?" episodes, where we run a gamut of interesting kinks introduced briefly by Kink Academy instructors:
Mistress Shae Flanigan introduces "sploshing," aka "food play", explaining both the sensations and the practical sides of this fun and messy kink.
Ms. Cherries Jubalie talks about "switching" especially in terms of power exchange relationships and shares some of the aspects of the switch experience.
Mistress Simone talks about Domestic Discipline, another kind of "consensual non-consent" with the added feature of NO WARM UP. This is only made possible, she explains, through negotiated scenarios.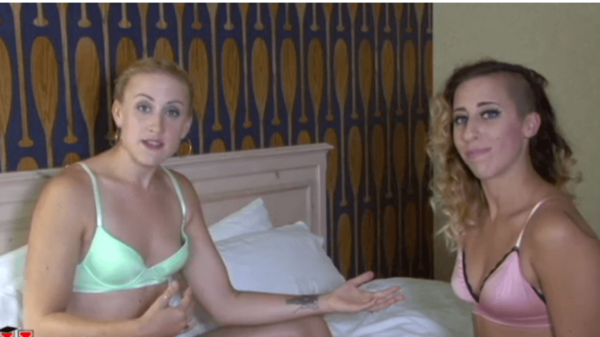 While it's great to have several experts talk about several subjects, we also are able to create panels of experts on single subjects. For example, the idea of porn as a part of a relationship can be a complex one – so who better to talk about it than clinical sexologists, sex shop entrepreneurs, and the porn stars themselves? That's exactly what you get in our podcast "Talking About Porn & Relationships":
Dr. Patti Britton discusses the essential nature of porn, highlighting the various ways porn can help improve the quality of sexual relationships
Jacq Jones dispels the myth that porn watching is an unhealthy sign in a relationship, and also has some suggestions for how to find good  porn, both in quality and production.
Andre Shakti and Dylan Ryan talk frankly about the difficulties that can arise when you are trying to talk about pornography with your partner.
Sinnamon Love helps guys navigate the tricky waters of choosing porn to share with their partners.
By the end of this particular podcast you can not only feel good about watching porn but also understand how it can deepen the intimacy of your relationships – all from a single episode with many voices.
These are just a few of the many episodes you will find on the Kink Academy Podcast website. You can also subscribe with your favorite podcast listening app via the RSS feed.
Let us know what you'd like to hear in the future – all of us here at the Kink Academy wish you kinky fun listening!