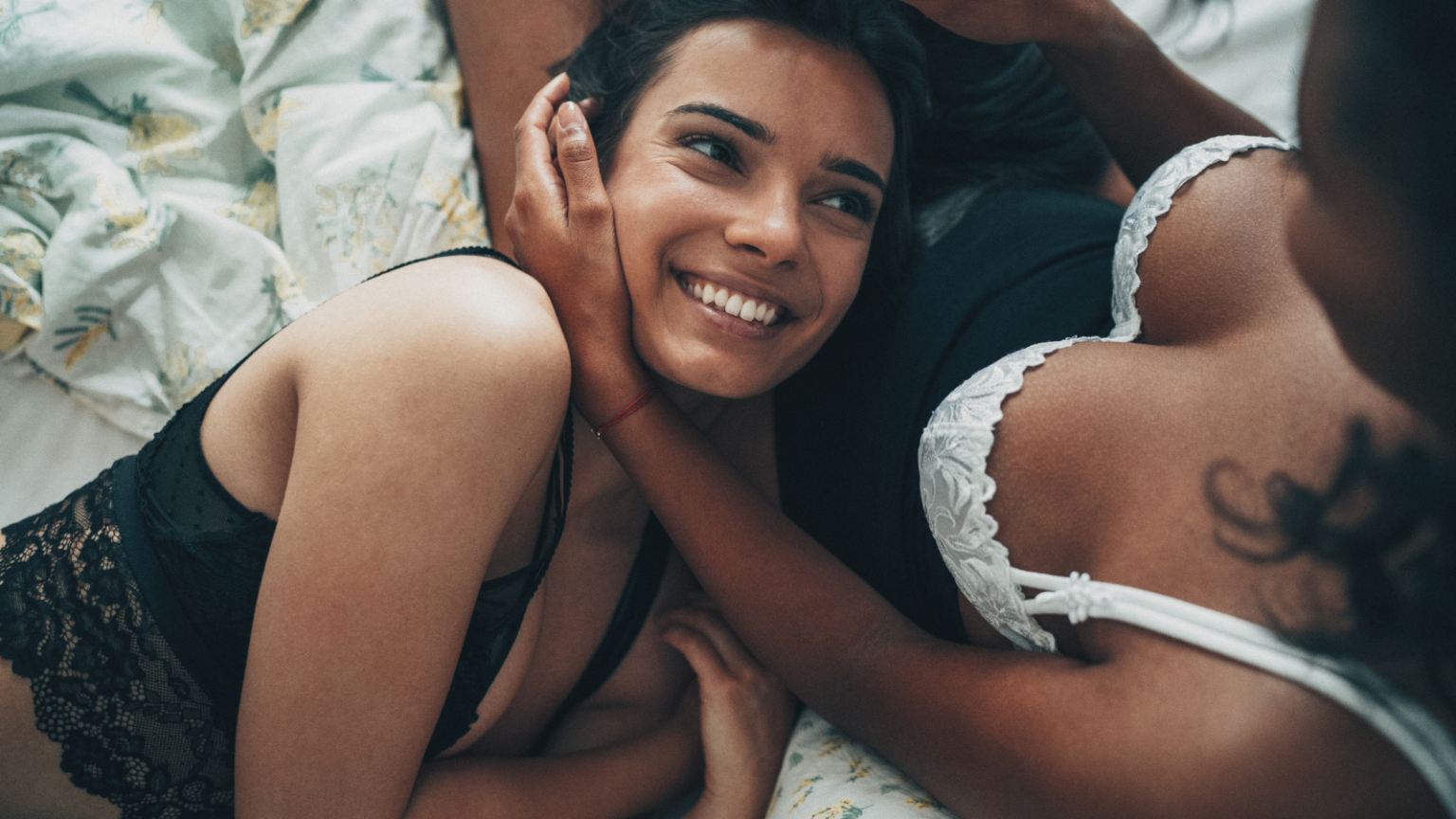 It's really not fair. Once you've managed to break through all the cultural stereotypes and expectations and realize that, "Yes, I AM KINKY!" you steel yourself to go to that munch, that party, that kink event. Then you get there, and realize… "I don't actually know what these people are into."
There are a few ways to get hints, of course. The hanky code, used by gay leather men for decades, has been adopted by many in the larger kink community. Left pocket means to, and right pocket means bottom. Colors mean a lot of things. But even if you decipher the code, it still doesn't answer the far more important question, "Can I trust this person to play?"
There's a lot of focus on technical skills in the kink community, how to tie a safe bondage cuff, how to use a whip responsibly, how to dominate and how to submit. But the most important skill for anyone, whether you're a top, bottom, switch, beginner or jaded expert, is the ability to negotiate the play date. While there can certainly be some appeal and sexy fantasy in the "no-limits" scene ("Do what you will with me, I am yours, Mistress!"), people often forget that in those fantasies the tops and bottoms all seem to do exactly what each other wants.
In reality, though, people can't read minds. In reality, there are two very important parts to every negotiation that need to be worked out, boundaries and expectations.
Sexy, Sexy Boundaries
Boundaries, also known as limits, are like fences, you can play inside these walls, but don't go past this place. Common boundaries might describe where a person doesn't want to be touched, particular words they don't want used (especially important in erotic humiliation play), or particular kinds of sexual activities. The responsibility of each person is to clearly communicate these boundaries to their partner, along with a clear understanding of how the boundaries might change.
Most of the time that is "not at all," but some people want to be able to change their minds in the middle of a scene. However, that in itself can be a boundary. It's not unheard of for one person to say, "I might change my mind in the scene" and the other to say, "I'm not comfortable with that." That's a perfectly legitimate boundary to have.
Sometimes boundaries are incompatible, and that just means that kinky play is not in the cards. Every person has a responsibility to themselves to be aware of their boundaries, and once they are communicated, both people are responsible for maintaining them throughout the scene.
Expectations: The Art of Getting What You Want
That's where expectations, the second part of skilled negotiating, comes in. What are you wanting to get out of the scene? At the basic level, this is about the physical action, "I want to spank you" or "I want to be tied up" or that kind of thing. That's the easy part, and where the easy and clear communication of boundaries comes in. "Don't touch that" is a pretty easy thing to understand. Just don't make promises that are out of your control. In an impact play scene, for example, it's impossible to guarantee that there will be no marks. The best a top can do is say they will try not to leave marks.
Midori also puts this into a simple negotiation question, "How do you want to feel when we're done?" It's important to remember that some people want to do things that they hate in the moment because afterwards they love that they did them, kind of like being in a marathon or other endurance event.
Trust: The Scariest Word
Aside from the skill of negotiating, there is another aspect of setting up a play date with a new person…trust. One of the nightmare scenarios of the kink scene is the idea of the "predatory dom" who finds an inexperienced person, lures them to a private space and proceeds to ignore all their boundaries. While it's relatively rare, it has happened, and for a first date, it's often recommended that you set it up in public. It's also worthwhile to ask to talk to their other play partners and other members of the community, kind of like asking for references. If a potential partner discourages you from doing that, it is often considered a "red flag". It's not that it's a requirement to play in public, it's just that even people who play in private can have a reputation for either respecting boundaries or not.
If this seems less than romantic, well, that's kind of how real life is. In reality, submissive are assertive and dominants are vulnerable, and everyone is human. The good news is that with a clear negotiation of boundaries and expectations, you can build trust in partners and in communities. Just do the work, and make your kinky reality better than any fantasy.