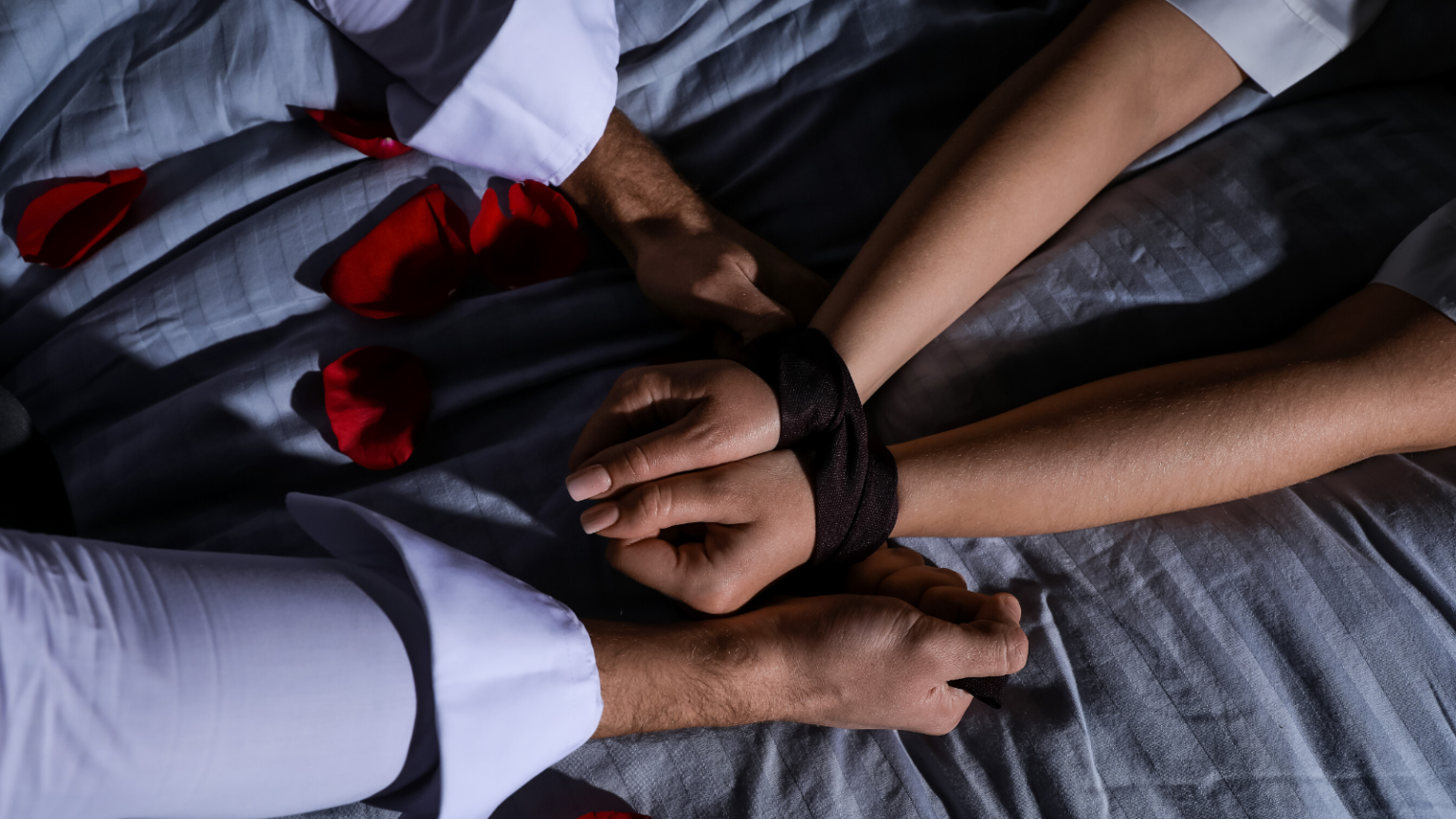 There's an unfortunate myth born out of the many fantasies of dominance and submission, from the Marquis de Sade all the way through 50 Shades of Grey. It's the idea of the "no-limits sub" who is willing and able and even required to accept anything and everything that a dominant over them wants.
It doesn't take long to realize this idea is a much better fantasy than actual goal. Thankfully there are much more realistic BDSM novels such as Laura Antoniou's "Marketplace" series that show better ideas for power exchange relationships.
Roughly speaking, there are three areas to focus on when you're trying to create and maintain a good submissive relationship.
The most important is safety. Almost every class or book on kinky play has a lot to say about safety, but that's not the only kind of safety to be concerned about. There is also the personal safety of your heart, mind, and self-image. Unless you're deliberately playing with humiliation, degradation, or objectification then it's important to be aware of your own wants, needs, and desires before you ever submit to someone else.
One way to do this is to create what Mollena Williams calls your "service resume". In a nutshell, this is a list of the things you bring to the table in a dominant and submissive relationship. It is a list of not just your capabilities but also the things you want to do as a submissive. There is not one simple way to serve and submit to a dominant partner; sometimes that looks like washing dishes, sometimes it looks like sucking cock, sometimes it looks like giving them their meds. Which are the things that make you feel special, that nourish that submissive identity inside of you?
That is part of the second essential element of submission: sexiness. Yes, some of this is being sexy for your partner in a way they enjoy, such as presenting a cigar or showing up in polished latex. But it's also about figuring out what turns you on, and what kinds of things really make you feel submissive. Sometimes doing things like helping your dominant partner with their schedule or maintaining their household might be what turn you on the most. Alex Bettencourt suggests that you explore the many models of service relationships available to find the one that best suits you.
It doesn't have to be obviously sexy – for example, one couple that uses service to maintain a long-distance relationship has Zazu from the lion king cartoon as their model for the "Morning Report" she provides for him every morning. What's important is that you find the things that satisfy you.
That third element – satisfaction – is more complicated than one might think. There are a few components to it:
First, you have to find the thing that satisfies you.

Second, you have to do it to a level of quality that satisfies both you and your dominant – a process that can take a lot of time and a lot of correction and discipline.

Third, you have to be satisfied with the acknowledgement of your submission.
That last is possibly the hardest because it might not rest in your hands. Even if the one you submit to has watched Mollena's "Diplomacy for D/s" it may take a while to get in the habit of appreciating all the levels of submission. Your reward for submission may be as overt as a weekend in Vegas or as simple as a nod and a grumbled "That'll do, pig," before they roll over and go to sleep. It's up to you to negotiate with your dominant partner to figure out what works.
A very important thing to realize is that asking for what you want does not mean you are "topping from the bottom" – another common phrase that comes up in these kinds of relationships. By asking, you are not insisting – you are simply giving your partner more information, and they can choose how to act on it. In some cases, the experience of being denied what you ask for can be more satisfying than actually getting it. For some great examples of how a submissive can constructively influence a scene, check out Shay & Stefanos' clip on the subject.
All three of these things – safety, sexiness, and satisfaction – can be worked on with fellow kinksters, in the end it is your responsibility to make sure they are met. Remember that communication is essential for any relationship, not just kinky ones; expecting people to read your mind is a good way to not get what you want.
Be safe, make it sexy, and you will get the satisfaction of submission.