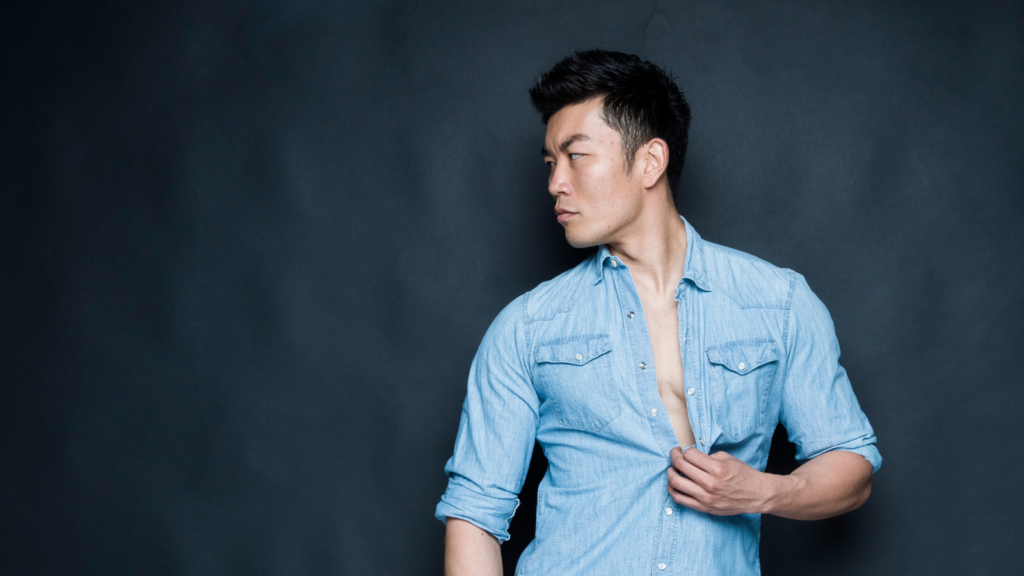 When people think of spicy sexual favors they would like to offer their lover for a special occasion (or not!), performing a striptease is an item that falls onto many a list. And for very good reason! It's an opportunity for both parties to feel desired and consensually objectified, which is something many humans appreciate.
I don't mean to brag, but it just so happens that I have been a professional burlesque performer for close to eight years. I have taken my clothes off in front of hundreds, maybe thousands, of other humans at this point in my life — and I would be telling you a straight-up lie if I said that performing for one singular human didn't terrify me way more than an audience of dozens, no matter how intimate I am with them. I wouldn't dream of calling it easy.
But…I do have a few tools I can offer you from my field studies that may very well enhance your performance in a behind-closed-doors striptease situation, and I would be more than delighted to share them with you now.
Eye contact
I bring this up first because I know firsthand this is the hardest part of performing in front of anyone, especially when they're the only other person in the room. Eye contact establishes confidence better than any other element of your (for lack of a better word) routine. Furthermore, it shows the recipient of said striptease that you're in the moment and that this is just as hot for you as it is for them.
Strip smarter, not harder
I understand the desire to show off better than just about anyone. I have also witnessed more costume malfunctions (many of which were my own) than just about anyone. Therefore, I must advise you not to select garments that may not cooperate in the heat of the moment. If that bra has a history of complicated unhooking procedures, maybe don't go for that one this time around. Pants? They're a pain in the ass, I promise you. I suggest you practice a few methods of de-pantsing yourself and find a method that works for you before making a show of it (trust me, I've made plenty of poor decisions in trouser removal).
Pick a part (but don't pick apart)
What parts of you make you feel hot? Is your booty totally banging? Do your breasts command the spotlight? Are you a master of hairography? Whatever parts of you feel sexiest, use them. Accentuate them with your garments, your moves, your hands, and whatever else you want to incorporate into the mix. Showing love to your proudest parts will be a win-win situation for both the teaser and the teasee.
Fake it 'til you make it
A question that any person who frequents the stage regularly receives: "How do you not get nervous?"
That's my secret: I'm always nervous. Anyone who believes that I'm 100% confident on stage has been duped. The trick that I adapted from Day 1 that I keep with me to this very day is, simply: fake it. I don't advocate for faking anything else in a sexual situation, but faking confidence is the best path I know to actual confidence. Find a few facial expressions that scream "swagger" to you, and wield them with gusto. It's sort of like wearing a mask to disguise your jitters.
Have fun!
Does that sound corny? Too bad. One thing I've learned in my many years of sex education is that people are way too stressed about sex, when the entire point of sex is to give and receive pleasure. Don't hold back from being silly and making yourself and your partner laugh while also trying to turn them on. Make sure you're having a good time. Intimacy and vulnerability go hand in hand, and if you ask me, humor is the hottest form of vulnerability.
And there you have it! What do you think? Do you feel like a superstar striptease sensation?
Maybe yes, maybe no, but hopefully you feel a lot more comfortable with the idea of treating your partner to a private show. Enjoyment should be the ultimate goal for both of you, and the ultimate key to relishing that experience is to appreciate what you have and to share it with your loved one. Keep calm and strip on!
Lucas Brooks, also known as the Intellectual Homosexual, is a Boston-based writer, educator, and performer. His blog The Intellectual Homosexual has been named one of the top 100 sex blogs on the web by four different websites and magazines, including STDCheck.com, Between My Sheets, Kinkly, and Glamour Brazil. Over the last seven years he has traveled the continent with his one-man shows "VGL 5'4″ Top", "Cootie Catcher", and "Exit Through the D*ck Shop". As a sex educator, he has presented at Dark Odyssey events, Catalyst Con, Arisia and at numerous colleges and universities.