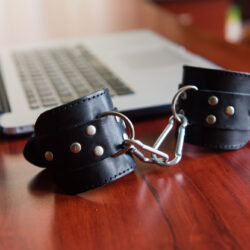 Whew, what a long year the last few weeks have been!
I'll keep this short and to the point.
We're all pretty freaked out at the reality of how different life is going to be for the next couple of months. Conferences, classes, munches, and all in-person events have been cancelled or postponed. It's the right thing to do in the face of this pandemic, but that doesn't make it suck any less.
We're here to help with the "Stay Home and Get Kinky" sale
March 21st – March 28th
Get 2 months of KinkAcademy.com access for only $20!
That means you can watch over 2,000 videos from over 150 educators on all kinds of sexy, kinky topics:
And that's just a sample of all the #KinkyGoodness you'll find on KinkAcademy.com.
P.S. — People often mix up Kink Academy with a porn company that's owned by a multi-millionaire. But in reality, Kink Academy is a very small business with a very big heart. As a small business, we're just as scared as many of you are and we hope that this sale is a good way for us to support each other!