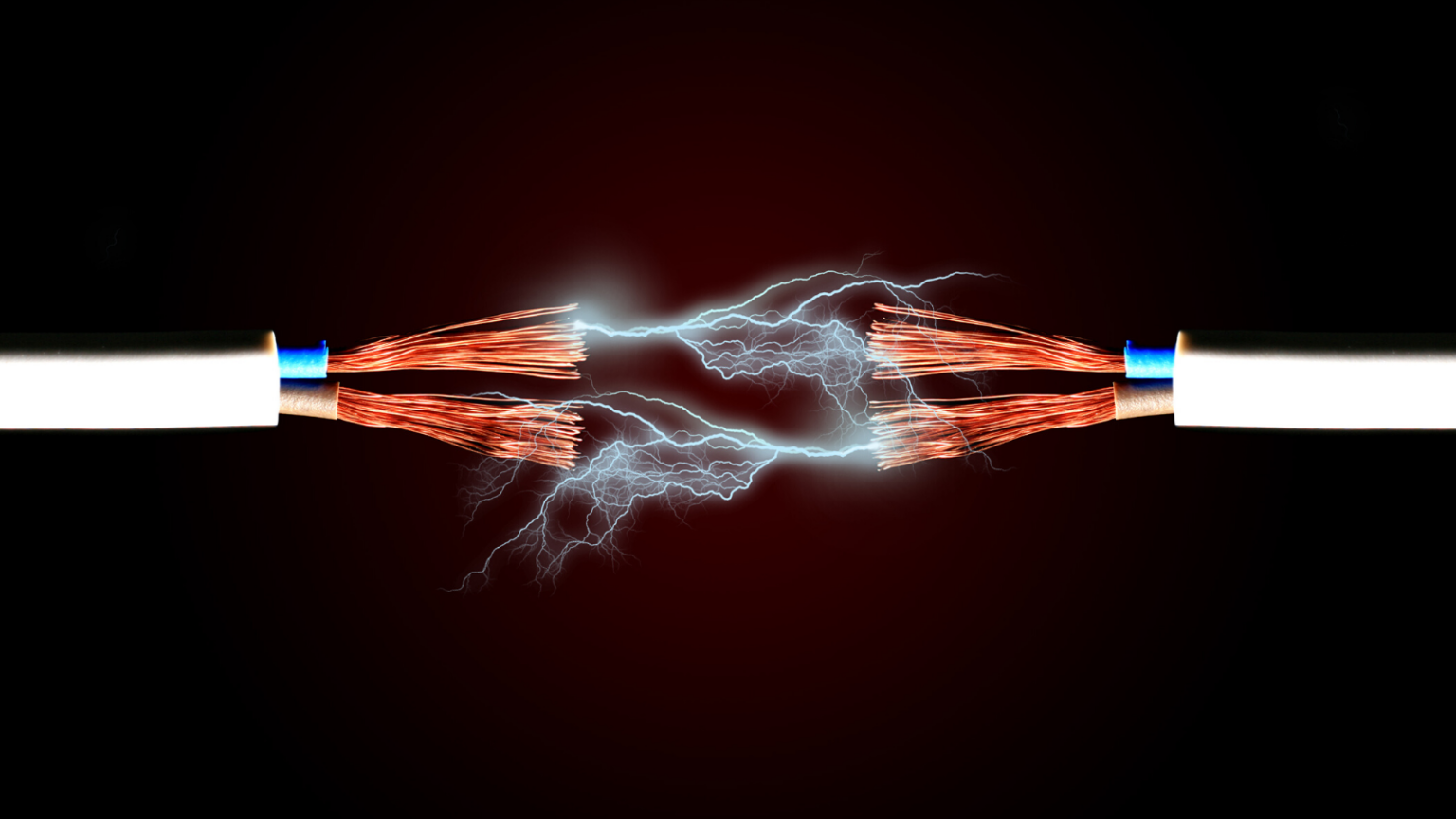 The world of electric wand play is a vast one, with a plethora of wand types and accessories. Add to this the relatively easy task of creating pervertables from standard household products and even the most discerning kinkster can zap their particular itch. 
If you're new to using electric wands you may have heard of terms like "solid state," or "electromechanical" and wondered what any of that means. This quick guide will break down these terms and help you decide which type of wand is right for you.
When playing with electricity, there are some important safety tips to keep in mind:
No matter what type of product you get, or how you use it, always make sure you have consent from anyone you're playing with. Proper consent is ongoing and can be revoked at any time for any reason–including no reason at all.

I prefer to experience the sensation of a tool first before administering that sensation to my bottom (in this case, "bottom" is shorthand for the receiver of the electric stimulation). Not every top does this, and there's no set rule stating you must, but it's a smart way to gauge your wand's intensity and adjust if necessary prior to play.

As the top, it is your responsibility to regularly check in with your bottom throughout the scene. While some redness and welts at the contact site is normal, keep an eye out for unusual swelling elsewhere on the body, as well as sudden changes in body temperature.

A common rule of thumb is to avoid any current near the heart or head. If the bottom has a chronic condition that will be affected by this type of play, it is their responsibility to tell the top during the negotiations stage. If you have questions or concerns about whether it's safe for you to engage in electric wand play, or any kind of kink, talk to a kink-friendly physician.
Electric wand types come in two main categories, each with their own list of pros and cons. 
Electromechanical wands tend to produce a stronger electric current than their solid state counterparts and so are ideal for seasoned kinksters who know exactly what they want. Electromechanical wands are great for folks who are searching for more intense sensations in their play. 
Electromechanical wands tend to be very particular (and a bit finicky) with how you use them. Holding it horizontally will decrease the strength of the current so keep this in mind if you're looking for a wand to use on someone who is laying down. It might take some getting used to but it's a small adjustment for an otherwise powerful tool.
Electromechanical wands are more expensive than their solid state counterparts, so keep this in mind when shopping. If you aren't sure how deep you want to get into electrical wand play and don't want to shell out upwards of $500, solid state wands might be a good fit for you. Try a violet wand or a tesla wand.
If you are a beginner, solid state wands are a perfect way to ease into heavier play. A good rule of thumb is to start at a low level of intensity–you can always increase the level as you go. Just remember that solid state wands are not as powerful as electromechanical wands so if you crave that level of power, you'll have to upgrade. 
It's possible to get a violet or neon wand for very cheap (think $30 cheap) on certain websites but you will, more than likely, end up with a wand that is not properly insulated and shocks the user as well as the receiver! These cheap quality wands are not very strong, and do not work consistently–signs of an inferior product that will likely cause you more grief than pleasure. As the saying goes, you get what you pay for, so make it worth your money and get a quality product. Try this violet wand.
Electric wands are a staple of many kinksters' collections for good reason: they are a unique item that produces one-of-a-kind sensations that can range from therapeutic to downright nasty. As long as you regularly check your electrodes for rust, stay away from moisture, and do your research, you can successfully choose a wand that will give you, and your play partner(s), years of enjoyment and electrifying fun.
Nyxfall is a lesbian top and lover of pups, impact play, and bare butts. She became active in her local kink scene in 2010 and has been reading, studying, playing, and/or ranting about it ever since. Nyx also works at the Tool Shed in Milwaukee, WI and shares their mission of providing medically accurate and socially aware information on topics of sex and gender in a non-judgmental atmosphere to anyone who visits the store.