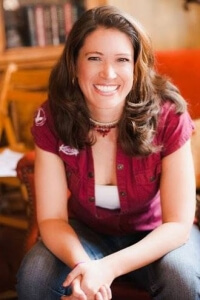 Sociologist, Sexuality Speaker, Relationship & Intimacy Coach
Business/Group
Dr. Jenn's Den
Jennifer "Dr. Jenn" Gunsaullus, Ph.D., is a sociologist who works as a sexuality and mindfulness speaker, and a relationship and intimacy counselor and coach. As a sociologist she merges a blend of coaching, counseling, education, and awareness-raising in her work. Dr. Jenn got her start in the sex and relationship field 20 years ago as a sexual health peer educator at Lehigh University in her home state of Pennsylvania. She now unites her practical training in sexual health and academic training in sociology with her passion for holistic health and mind/body/spirit perspectives.
Dr. Jenn is a frequent lecturer on relationship and intimacy topics. From wine bars to yoga studies, college classrooms to senior centers, and the LGBT community center to Mensa gatherings, Dr. Jenn offers unique and powerful presentations on healthy communication and fulfilling intimacy. She has also been an adjunct professor for courses including Human Sexuality, Women & Health, and Social Psychology. Dr. Jenn was a contributing writer for Pacific San Diego Magazine and is a Sex & Relationship Expert for San Diego Fox 5 News, San Diego Living, and UT-TV. In 2010 she was named one of San Diego Magazine's "Women Who Move the City." She is the co-author of a mini-ebook for young women exploring their sexuality, called Am I Normal? A Woman's Guide to Female Sexuality. In addition, she is on the Board of Directors for Jeans 4 Justice, a nonprofit to end sexual violence, and is on the Communications Leadership Team for the nonprofit donor's circle Women Give San Diego.
Dr. Jenn has been actively involved for 10 years with the play The Vagina Monologues as an actor and director, and was named a "Vagina Warrior" at Cal State San Marcos in 2011. She has an impressive collection of more than 170 episodes of her video podcast show about sexuality & relationships called In The Den with Dr. Jenn.
Specialties
Women's sexuality
Female sexual empowerment
Mindfulness & sex
Gender roles and gender differences
Sex positivity
Mismatched desire levels
Sex & shame
Positive psychology
Relationship happiness
Healthy sexuality and relationship for college students
Cultural competency & cultural humility