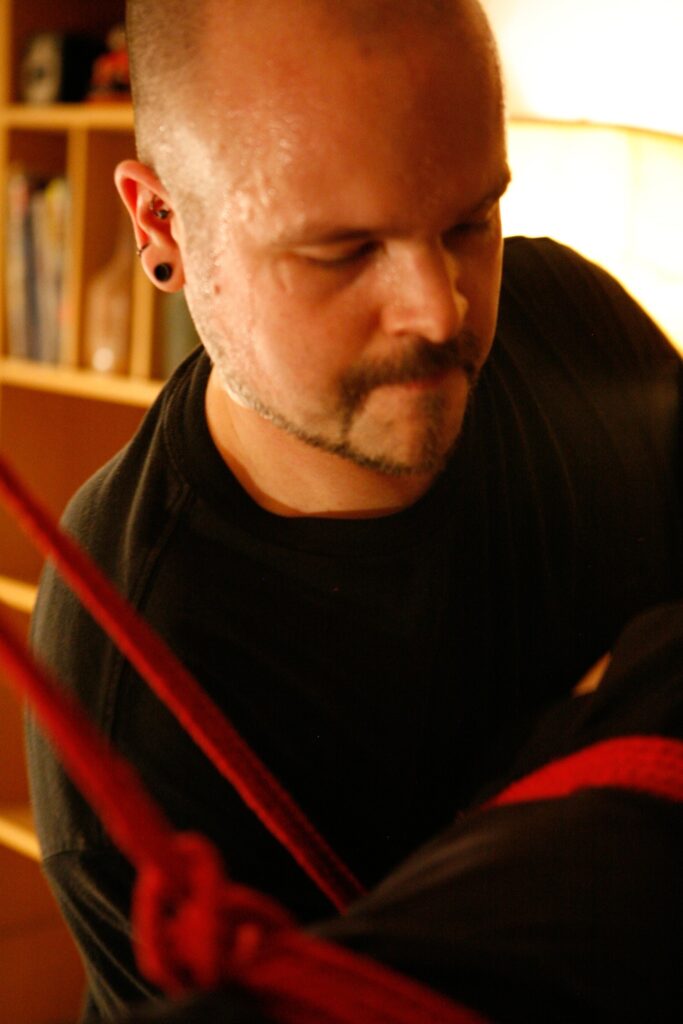 Location
Toronto, Ontario, Canada
SWM, 39, Capricorn, Introvert, Canadian. I think more than I speak and pay very good attention. I love good coffee, dark chocolate & all forms of control.
Specialties
Rope, Bondage, Control, Discipline, Performance, Theory
Experience
A workshop organizer and facilitator in Toronto for the past five years, JP is also the head rigger for The Keyhole Sessions, Toronto's sexiest life drawing experience. Working with Graydancer he
has organized three GrUEs in Toronto, as well as coordinated workshops for Tristan Taormino, Madison Young and Midori at various venues throughout the city. He has performed for Femina Potens' Art of
Restraint event three times and continues to participate in various art & performance events around Toronto.