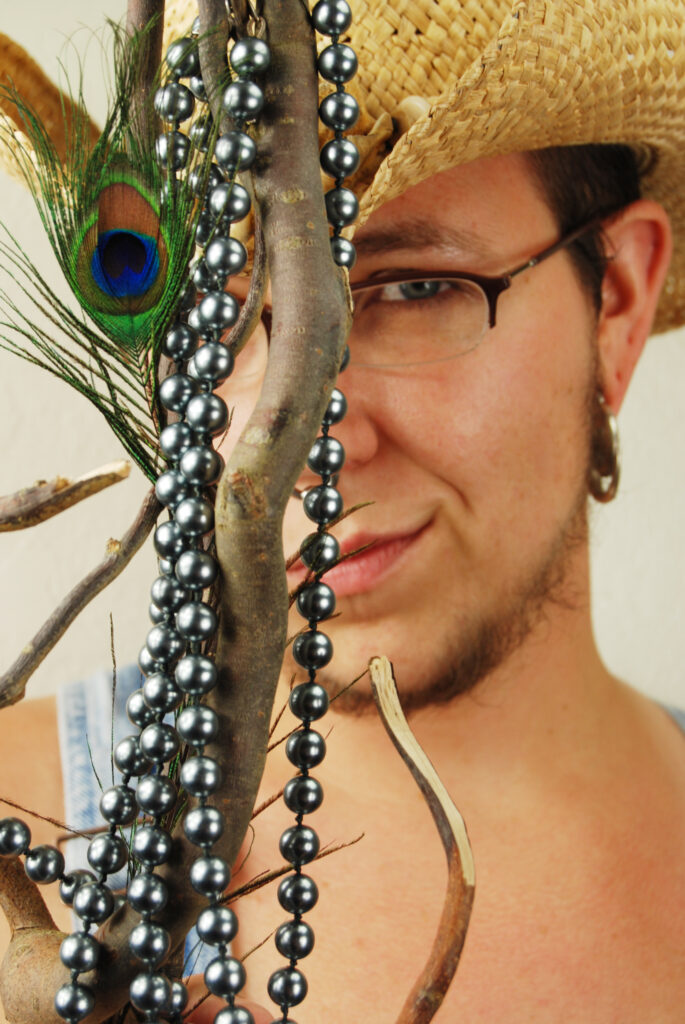 International Artist, Author, Educator and Spirit Worker
Lee is a nice guy with an odd sense of humor who thinks you deserve a great sex life. The one of your dreams. Yes you. He's been traveling the globe (from Seattle to Sydney, Berlin to Boston), teaching about sexuality, kink, magic, desire and more, and likes these topics and anything else that opens people up to their full potential quite a lot. Between classes, lectures, stage shows, clowning around and writing plenty of books and articles, he likes to paint, take pictures, and laugh. He also collects functional toy cameras. You'll probably like him. Check out the trouble he has been getting into over at www.PassionAndSoul.com.
For those that prefer an analytical approach, consider reading Lee's
**professional Vita/Resume**
that details over 14 years of active involvement in sexuality and spirituality community and education. You can also visit the
**compiled list of work**
he has done in the field, not including 8 years in the adult film industry in front of and behind the camera under his former name (Bridgett Harrington), years of work as a professional dominant and submissive, private lessons, and of course the fact that he is a world class pervert and spiritual human who keeps this stuff up in his personal life as well.
Specialties
Lee Harrington is known for his work in:
* Sacred Sexuality and Magical Eroticism
* Rope Bondage and Erotic Restraint
* Power Exchange Dynamics
* Creating and Implementing Rituals and Protocols
* Personal and Cultural Taboos
* Alternative Relationship Structures and Consensual Non-Monogamy
* Role Playing and Fantasy Creation
* Gender and Sexual Identity
* Explorations of Erotic Authenticity
*and much more*