Thanks for Your Support
Become a member or log in to watch this video.
---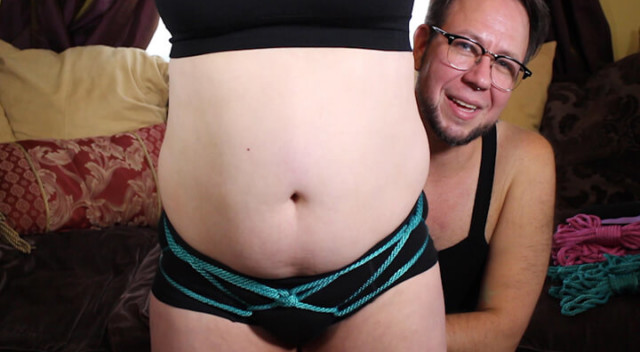 There's often an assumption in rope bondage that every bottom wants to be crotch-tied, regardless of the equipment they have. The reality is more nuanced, especially with gender adventurers. Lee and Mir talk about different ways that what is between the legs doesn't really reflect the gender of a person, and various ways that people may want to avoid having rope emphasizing it. Then Lee shows the foundation of a harness that can be modified in many ways depending on "innies, outies, or whatever is down there." Most of all, Lee continues to emphasize that the whole idea is to "play, have fun, and be present."
This video is closed-captioned for the hearing impaired.
Genderqueer Bondage
Genderqueer Bondage: Crotch & Butt Bondage