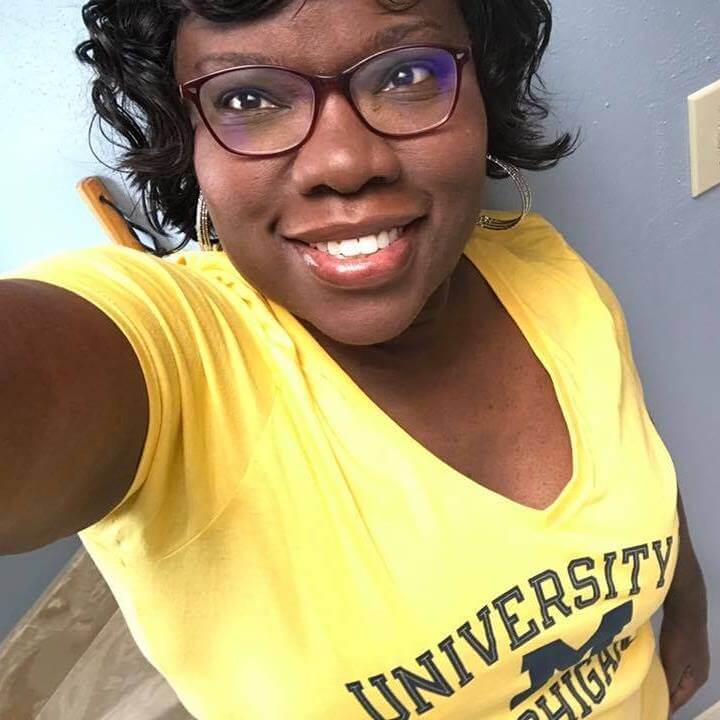 CEO and Founder of Inamorata LLC and PolyDallas Millennium LLC
Business/Group
Inamorata LLC and PolyDallas Millennium LLC
Mrs. Ruby B Johnson is a sex therapist and sex educator who has a private practice in Plano, Texas. In private practice, her areas of expertise are ethically nonmonogamous partnerships/families, Kink/BDSM, desire discrepancy, and infidelity. Inamorata LLC (www.inamorata.me) and BlackSexGeek (www.blacksexgeek.net) are her private practices; and, Ruby is the CEO and organizer for PolyDallas Millennium© LLC (www.polydallasmillennium.com).
She has presented at several national, state, and local conferences including Society of Social Work Research Conference, Council of Social Work Education Conference, DFW Behavioral Health Symposium, The Association of Black Sexologists and Clinicians, International Institute of Trauma and Addiction Professionals, and The State of Texas Association of Addiction Professionals Conference. Since 2017, Ruby presented at Kinky Kollege, Contemporary Relationship Conference, Lincoln University, American Association of Sexologists, Educators, Counselors, and Therapists. She has keynoted Loving More Philadelphia and Rocky Mountain. Additionally, Ruby has presented at Southwest LoveFest, National Coalition for Sexual Freedom Consent Summit, and others.
Ruby's opinion and expertise on race relations, profiling, and systemic implications have been featured in the encyclopedia, African Americans and the Criminal Justice System, Carol The Sex Addiction Coach Radio Show, Ms. Beautiful Magazine, Vice News, Politiken, Our Sexuality! Magazine, and as a regular commentator on the Dallas Weekly Radio: First Amendment Show. She has been interviewed on radio shows, blogs, podcasts, and magazines such as Playboy Magazine, Vice, and Women's Health. She wrote the forward for Love's Not Colorblind by Kevin Patterson. Additionally, she was a contributor for the Huffington Post. Ruby has an upcoming chapter in Sexuality Leadership book published by Routledge.
Ruby serves on the Board of Directors for National Coalition for Sexual Freedom. She is part of a committee that is formulated the guidelines for practice in Kink/BDSM clinical practice for the American Psychological Association. Additionally, she is on faculty and the advisory board with Kink Knowledgeable.
Specialties
Specialties: (list of interests or services offered)
Sex Therapist
Coach of Nonmonogamous Relationships
Polyamorous families, couples, and communities
Kink Aware and Experienced
Power Dynamics, Consent, Coercion, and Negotiation
In office and online
Infidelity
Desire Discrepancy
Challenges with Intimacy
Black American Relationships and Families
Non binary, Gender queer, and transgender communities
Queer, LGB communities
Multicultural Awareness and Experience
Interracial Relationships
Behavioral Health and Substance Abuse Disorder
Mental Illness/Substance Abuse in Families/Communities
Experience
Ruby's scheduled speaking appearances for winter 2018 through late spring 2019:
November 3, 2018 Consent Summit Ohio (panel presentation)
February 2019 AIS Wicked 2019 (invited speaker)
February 2019 EdgesCon Online Conference with Kink Knowledgeable
April 2019 Facilitating Panel Southwest LoveFest
May 2019 Keynote Panel Multiplicity of the Erotic (MOTE) aka CARAS Conference