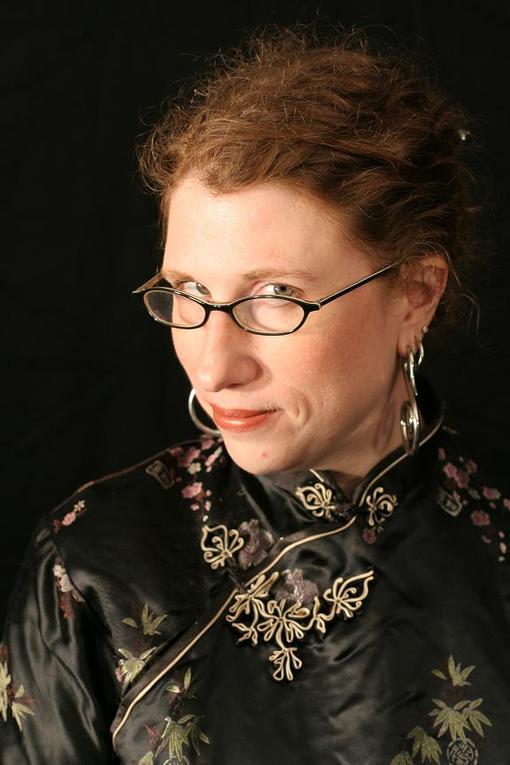 Kink & Sexuality Educator, Writer, Coach
Business/Group
Pleasure Chest
Sarah Sloane is a queer polyamorous sadomasochist from the Washington DC metro area. She is a BDSM / Polyamory / Sexuality educator who has been presenting for organizations and events throughout the US, Canada, and overseas for 9 years; she also works with individuals to learn skills and techniques to enhance their lives. She works as a personal / virtual assistant and is available for life coaching and
mentoring sessions both in person and via phone.
Sarah is a writer on topics of kink, sexuality, and health for various online magazines, as well as the Contributing Editor of Tristan Taormino's newsletter, The Double T. Her writing was recently included in Lee Harrington's book, Rope, Bondage and Power, and she is also currently gathering submissions for her own anthology, BodyMindSpiritMagic". She has been honored as a nominee for the Pantheon of Leather's Woman of the Year award for 2009, is the 1st Runner Up for International Ms Leather 2009, and is a past nominee for the Vaughan Keith National Educator award from Black Rose.
Sarah has taught literally hundreds of classes for kink, leather, fetish, and general sex education to for-profit and not-for-profit shops, events, and organizations around the world. Her current schedule of presentations is updated regularly on her website. She also creates and teaches classes for individuals and small groups that would prefer to learn in a small group setting.
Specialties
Bloodplay, Body Modification, Bootblacking / Boot Worship, Cathartic Play, Cigar Play, Enemas, Fisting (vaginal & anal), Humiliation, Impact Play, Mentorship, Negotiation, Open Relationships / Polyamory,
Piercing, Safer Sex, Service (for submissives and dominants alike), Thug Play. Coaching for self knowledge, skill building, gaining more self confidence, goals planning & attainment.
Experience
Sarah has been "playing" in the public BDSM / Leather communities since 1998; since then she's attended events & local organization meetings to satisfy her thirst for knowledge and to learn about new and different forms of play. Her experience has been aided by the individuals that she's worked with over the years to improve her skills in various forms of play, and by the bottoms that she's played
with who enjoy her "practice time" and have offered thoughtful feedback. Sarah started teaching informally in 1999, and quickly moved on to teaching at local BDSM organizations, teaching her first
class for a large event in 2002. She has taught in the United States, as well as Canada and New Zealand.