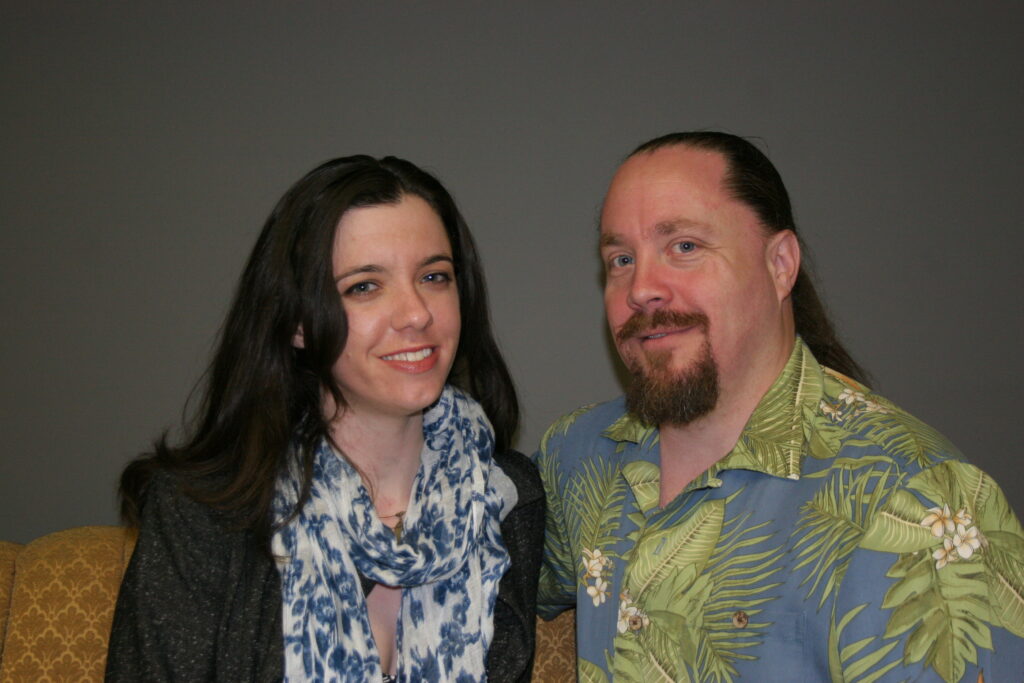 Business/Group
Big Head Studio
Scott B. is the owner and operator of the New England-based kinky custom design shop Big Head Studio. He and his partner, Elle E., travel across the country teaching classes and running workshops on Alternative Adult Sex Ed. And BDSM. Scott has taught at events such as Black Rose and Dark Odyssey in D.C., T.E.S. and Floating world in N.Y., the Boston F.F.F., and many others He has given workshops at various universities, including Brown, Columbia and R.I.S.D. His writing has appeared in Secret Magazine and other international publications.
Elle E. is a lifestyle sub and sex-positive educator with ties to the East Coast BDSM community. A full-time student, part-time designer and sometimes porn star, Elle loves to teach. However, she and her partner, Scott, prefer running interactive group workshops. These workshops cover everything from BDSM 101, Alternative Bondage and Electrical Play to Age Play, Pet Play, and Humor in the Scene.
Specialties
"If you can dream it, we can make it."
Big Head Studio creates everything from custom butt plugs to premium liquid latex. Have you dreamt up something devious that you just can't find in stores? E-mail us to find out more about getting your fantasy device designed or built.
Additionally, Scott and Elle are available to teach at your event or institution. We specialize in lively and entertaining educational workshops, but can work with you to create a format that best suites your needs.
Experience
Scott has been a fixture at major fetish events across the U.S. since 1996. Elle began teaching adult sex-education in 2004, but has traveled with Scott, presenting at his side since 2005. Please contact us for a complete list of past lectures and workshops.