Thanks for Your Support
Become a member or log in to watch this video.
---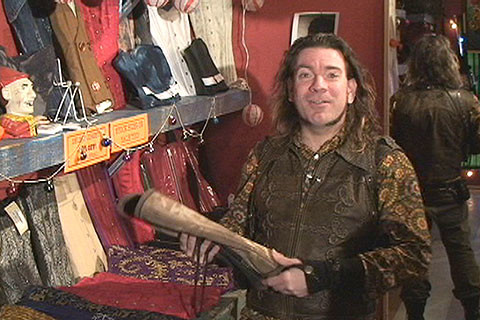 Welcome to the wonderful world of
Delicious Boutique
and Corsets, created by Psydde and Amy Delicious. We stopped by their original stores in Philadelphia to check out their awesome array of one-of-a-kind corsets and other hip fashions. He takes us on a tour around both stores (there are separate stores for women and men) and of course you can find their offerings online. They are best known for their appliqué and other hand-crafted corsets, which are said to be some of the most comfortable in the industry!
Visit Pysdde and Amy Delicious on the web at:
http://www.DeliciousBoutique.com
http://www.DeliciousCorsets.com
Vendor Highlight
Delicious Boutique
Corsets with Delicious Boutique
Delicious Boutique