Thanks for Your Support
Become a member or log in to watch this video.
---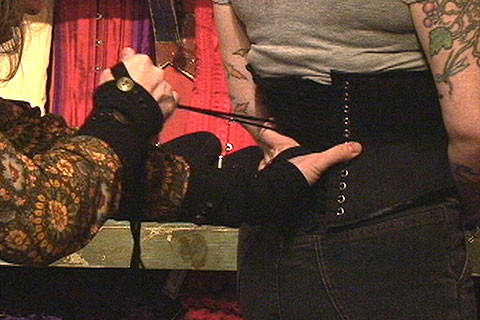 In this 6-minute, step-by-step demonstration, Psydde and Amy Delicious show exactly how to lace a waist-cincher corset so to help create that beautiful hourglass shape you are looking for. Psydde first identifies the waist cincher and then offers various tips on support, tightness and even how to best use both hands to lace effectively. He completes the clip with a teaser for their next video, so stay on the look out!
Corsets with Delicious Boutique
Lacing a Waist Cincher