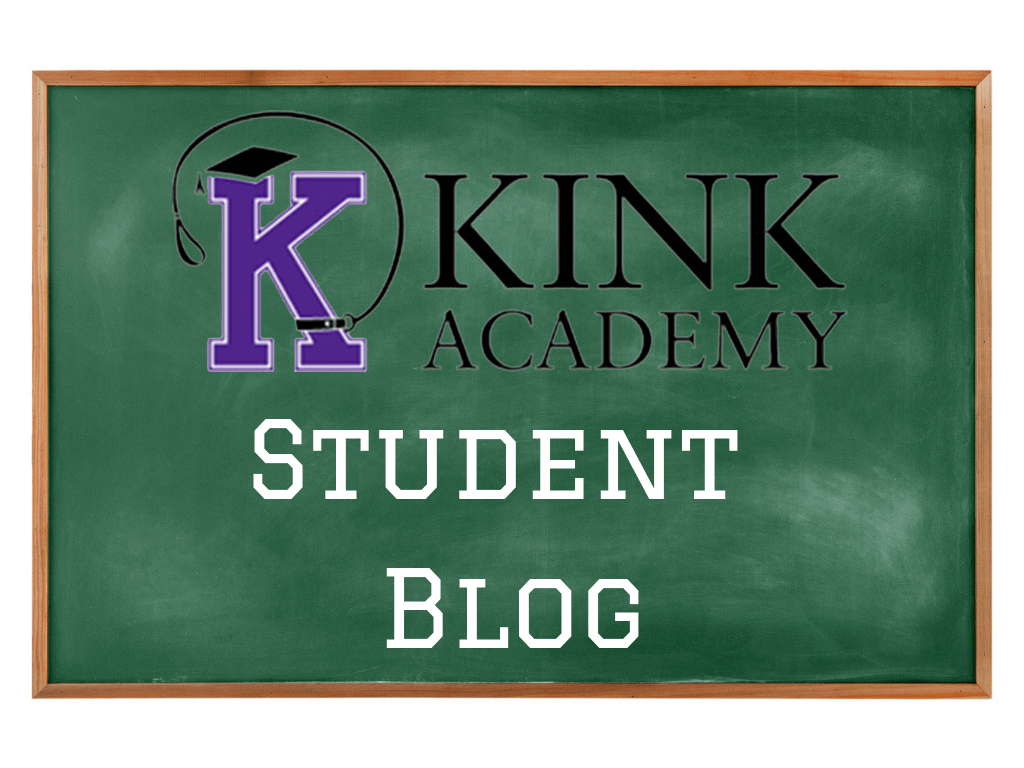 Corsets are a common fetish item. I love the look of a corset and while I'm not brazen enough to wear them yet I desire to one day. I own one corset right now, but am a bit too big to wear it comfortably. I can see myself learning to wear them everyday as a part of my wardrobe, either as a foundation garment or as a decorative outer piece.
KM would love to buy me corsets but not until I start wearing the one I have, which is fair enough. I still drool over dreams of a custom fit corset. The hug, the bondage, the wonderful feel of a corset is my desire. I want to feel held in and under control with fabric and laces. Oh the dreams I have had.
So when I first joined Kink Academy it might not surprise you that the first videos I looked for were corset videos. Kink Academy boasts about a dozen videos to do with corsets as of this post. This is a three-part series about my journey through these videos.
Introduction to Corsets (7 mins)
Lady Cyanide shares a few of her own corsets with us and the basic information for anyone interested in corsets and corseting. I LOVE that she is a larger beauty and look forward to my own shaping in corsets. It definitely has me more interested in trying corsets again no matter my shape. That chain-mail corset that she shows is insane! I can't imagine the weight of it.
Corset Tips and Tricks (6 mins)
Great ideas in this post for anyone wanting to wear corsets but have issues with keeping covered, wanting a better fit and how to cover up that belly pouch that larger ladies get when wearing a corset. I'm going to have to try it for sure. I have a large belly apron but I think I might be able to hide it with these tips.
I've been looking for full skirts so that if I were to wear a corset I could hide the belly pouch enough to feel comfortable wearing it out. I'm sure I can't get away with pants, that's just a mess waiting to happen.
Buying Corsets for Larger Bodies (7 mins)
Now you know I needed to watch this video! I never knew there were ways to hide the 'flaws' I have and make a corset wearing experience enjoyable for me. I guess I learned I'm bottom heavy with a bit of middle heavy in there. I know my measurements have always had a bit of suggestive hourglass in there (57-53-60 ATM) and a corset, at least the one I have, accentuates the smaller number nicely.
Lacing a Corset (7 mins)
The last video I watched from Lady Cyanide was about lacing a corset.  She explained where the loops in the lacing should be depending on if you are top heavy, bottom heavy or middle weight as well as if you are using a off the rack corset and it isn't laced right. I learned that the corset I have is probably laced okay for where I want the shape to be, but the corset I had previously didn't have loops at all and that's probably why it didn't fit well.
I'm glad I watched this video because I wondered if there was some special lacing that was necessary to give the strength needed in a corset and she does say that there are specific types of laces for different reasons.
I'll cover a few more videos in the next post in this series.
–lunaKM
lunaKM is a stay-at-home full-time submissive in a D/s relationship. She has been writing about her personal submission since 2003 and is editor of Submissive Guide – submissiveguide.com, where self-help and submissive exploration are emphasized for novice and experienced submissives alike. Read her Introduction on Kink Academy. You can contact her on FetLife – @lunaKM, Twitter @lunaKM or via email at [email protected]