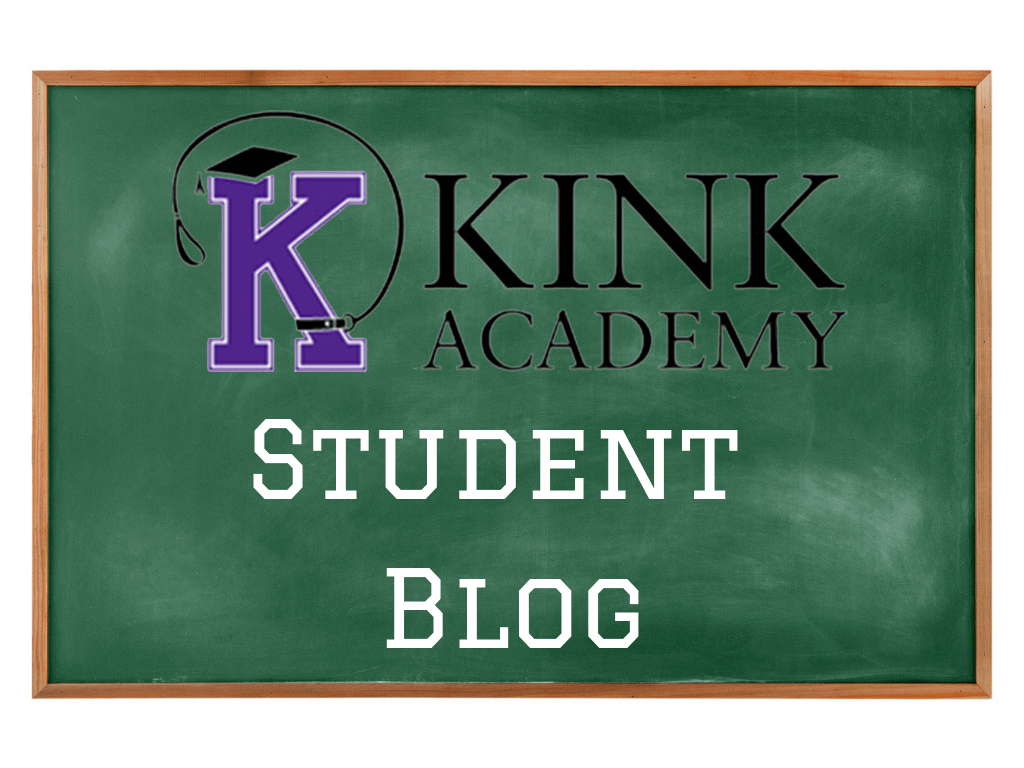 Today I started out my curriculum from Kink Academy's video tutorials. As a budding Domme, I decided to try out Kink Academy's New to Domination series. One toy I've been interested in since I began experimenting with kink is floggers. I'd seen cheap versions in adult novelty stores, but they never appeared to be something that would actually cause any pain. When I attended my first Kinky Con in the Seacoast area of New Hampshire I got to see and feel real floggers. Ever since then I've been hooked.
My first video to view was Floggers with instructor Bo from Details Toys. Bo goes through different materials that floggers can be made from and the merits of each. Bo gives a great amount of information and anyone considering purchasing their first flogger should take a look. The only problem is that I'm vegetarian and personally don't purchase toys made of animal hide or fur. The flogger I currently own is made of nylon rope that was custom made for me. It's created from beautiful shades of violet, gold, and green.
So I moved on to Flogging: Tips and What Not to Do by instructor NCD. NCD discusses common mistakes that individuals make when flogging. I've seen so many people do the things that NCD advises against. Sadly I was taught to flog using the "whipstroke" that he advises against. This is a definite must-see for anyone knew to flogging technique.
I enjoyed NCD's video so much I decided to stick with this instructor for some more classes. The next would be Finger Rolling a flogger. This is a technique to keep a smooth rhythm without wearing yourself out. Sadly my only current flogger isn't designed to be able to use this method but I can't wait to try it out. I'm going to keep an eye out for a flogger with a knobbed handle in the future. Someone want to send me one as a gift?? NCD's technique is excellent.
Of course the next technique I'm in love with is the figure 8 technique which NCD expands from the Finger Roll. I love how smooth it looks. And the tip on how to slip in a few self-thuds is great. I love the way a flogger feels and I would no problems giving myself a few stolen hits while working on my subbie. Highly suggest this video to watch and learn proper technique.
That's it for today's lessons. Now that I'm itching for a flogger with a knobbed handle so I can practice finger rolls and figure eights. Maybe I can entice someone with free sessions if they send a flogger my way.
~LucyLemonade