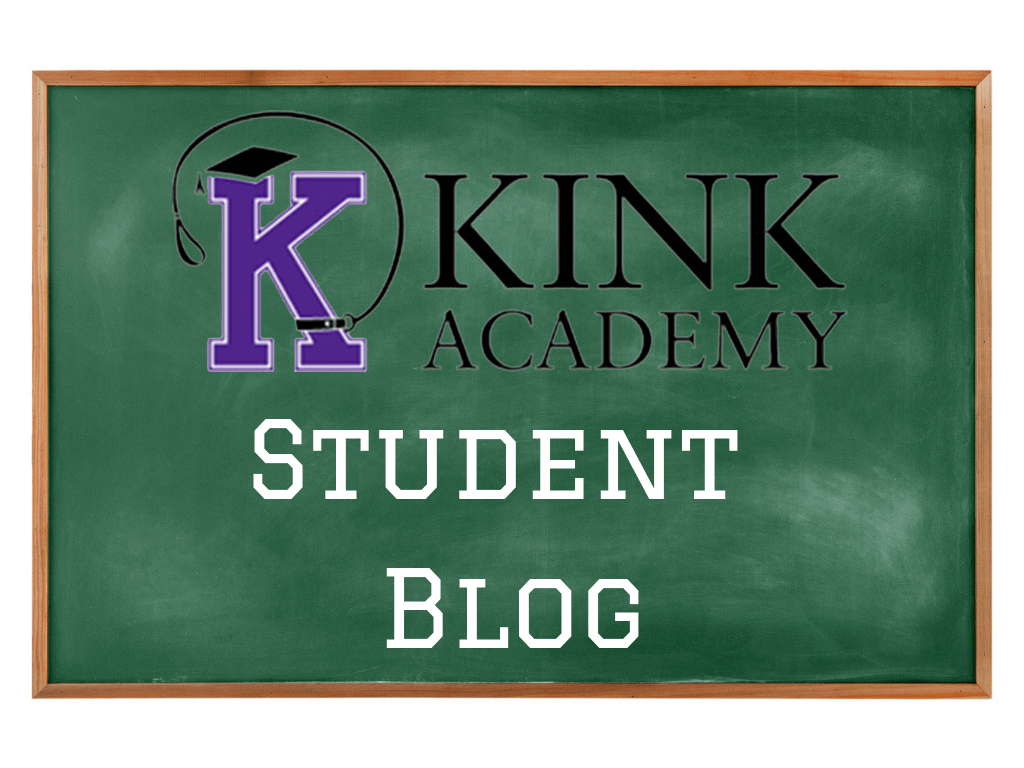 As a brat, I'm quite familiar with unexpected consequences. Because I'm a brat, I deal with the consequences of my actions, even if I don't see them coming, I love surprises, puzzles and conundrums. It's also why predicament play is one of my favorite kinds of play. Lets face it- nothing is hotter than having a smart top. Except maybe having a smart bottom.
For my latest assignment at the Kink Academy, I wasn't really looking for anything in particular. I just wanted to have some fun watching a few videos. Its not easy being a bottom to find things that I can incorporate into my play. At least without the participation of Septimus (ownership has it's privileges). Or of one of my friends (being a guinea pig for a toppy bottom also has privileges). But when learning how to do things like flogging, caning, and serving, it's difficult to apply them from my usual direction. I was a little lost about what I'd choose.
What I found was something unexpected.
Septimus has been under a fair amount of stress lately. As a result of that, he's got shoulder blades, back muscles, and calves that feel as if some knotted monster has taken up residence for the duration. Having shoulders and muscles that hurt that much isn't exactly conducive for being in a great mood, much less being able to wield a flogger without trouble. If "dead bottom, bad top" is a maxim, then surely is "hurting top, no fun for anyone" should be too. His face is pinched, and trying to get him to relax is an exercise in futility. AND to top it off, his usual masseuse has relocated.
Because I love take down and rough play, I was watching Graydancer's Full Contact Dom– series. I watched the video on punching, and a lightbulb went off. It occurred to me that I might be able to use some of the techniques in that video to give Septimus a massage. I know that when my back is full of knots, there's nothing better than a good thuddy flogging. I also know that there's no way this side of Armageddon, no matter how many videos I watched, he'd ever allow ME to flog HIM. Believe me, I've mentioned it before (hey, everyone's gotta practice!) and the result has always been a domly snort and an icy stare.
I figured that if I could somehow take what I learned about body play and twist it into a killer massage, there would be unexpected benefits for both of us. Of course, I did NOT tell Septimus what I was doing, only that I wanted to give him a massage.
I learned about the areas on the back which are better for impact. I learned that the kidneys are not in fact where many people believe them to be, and I learned how certain strikes get different results. I learned to avoid bony areas, and most importantly I learned when you accidentally HIT one of those aforementioned bony areas, it's a really good thing to say sorry. (sorry darling)
Armed with this knowledge, I began my massage of Septimus. I started on his shoulders by balling my fists up and punching him. Not hard at first (Graydancer warned about that), but just enough to let those muscles know that there was gonna be a fight. I stopped for a second and thought "I can't really believe I'm punching Septimus". But then I noticed that he was making little yummy noises and relaxing under the strikes. That gave me the impetus to hit a little harder. I was having a ball.
I turned my hands to the side, and karate chopped him. Down the length of his body, punching and karate chopping down his back, onto his arms, and on his thighs and calves. I used my forearms for a different sensation and although once or twice I made a mistake and got one of those bony areas. I apologized and moved on, taking more care where I was striking, and taking a huge delight in hearing his sighs and moans. I also wondered, not with a bit of trepidation, what he'd say to me when I finally told him how I'd learned what I was doing.
When I'd finished and he was a little more relaxed that he had been, even if I wasn't able to get out all of the knots, I told him what I'd done and how I'd learned it. He just laughed and said that we should definitely thank Graydancer the next time we see him. I couldn't help but laugh with the thought of telling Gray and Ten how I applied the information in their video. Somehow, I don't think Gray would have anticipated that his Full Contact Dom would mean that the Dom got the full contact.
But it also brings me to wonder—do you think I could convince Septimus that fireplay is like a hot stone massage?