Thanks for Your Support
Become a member or log in to watch this video.
---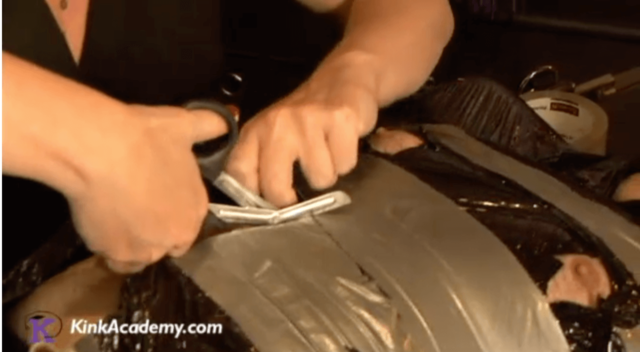 Eve Minax finishes off her series on mummification play with the combination of unwrapping and aftercare necessary for this kind of restricting wrapping. She not only shows how the tape and wrap can be safely cut off, but also describes the ways the bottom can be helped to come back into the light and freedom of movement.
Mummifcation
Mummification: Removing Wrapping
Mummifcation
Mummification: Removing Wrapping