Thanks for Your Support
Become a member or log in to watch this video.
---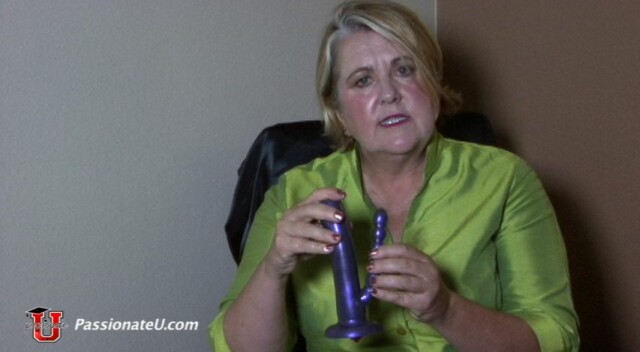 In this episode of Kim Airs' series on sex toys she covers the subject of silicone toys. After a brief history of how the first silicone dildos were created, she takes you on a tour of a wide variety of shapes, sizes, and accessories, including extensions and even vibrating inserts. Kim Airs has many practical tips about the ways the toys work as well, making this clip even more useful for the sex toy explorer.
The World of Sex Toys
The World of Sex Toys, Part 4