Thanks for Your Support
Become a member or log in to watch this video.
---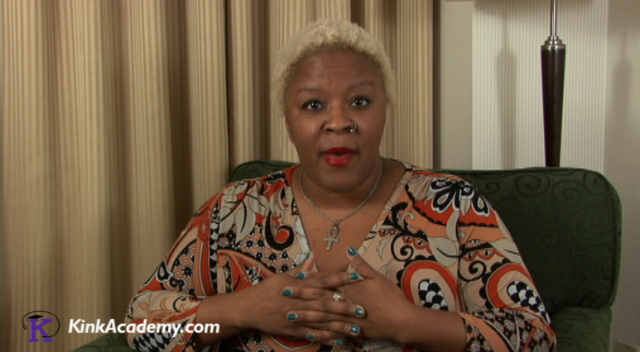 Now that she's laid out the parameters of race play, Mollena Williams wants to talk to you about negotiating this type of scene. First and foremost, she says, the negotiation has to be with yourself, before you ever get in touch with a potential partner. She explains how to go about developing that kind of self-awareness, and how to gauge the suitability of your partner as well. Mollena shares examples of each and also urges you to "trust your gut" when working on this particular kind of scene.
Intro to Race Play
Race Play: Negotiation