Thanks for Your Support
Become a member or log in to watch this video.
---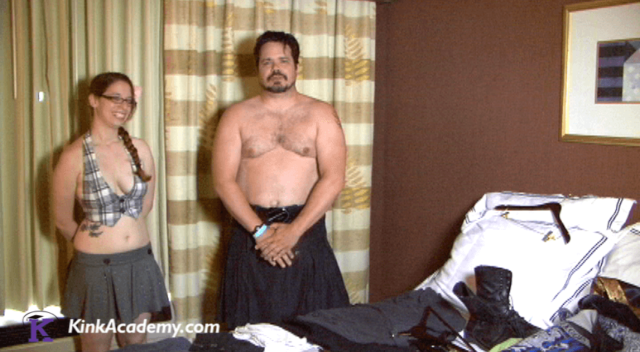 In this clip Ivy Miller and Graydancer talk about one of the more controversial pieces of clothing worn by dominant males in the scene: the kilt. Love it or hate it, they talk about why it has become so popular, the ways that it is "traditionally" worn, the different types available, and even what kind of footwear best matches it. Gray also throws in some tips for rough body play enthusiasts as well.
Male DomWear
Male Domwear Part 3: Kilts