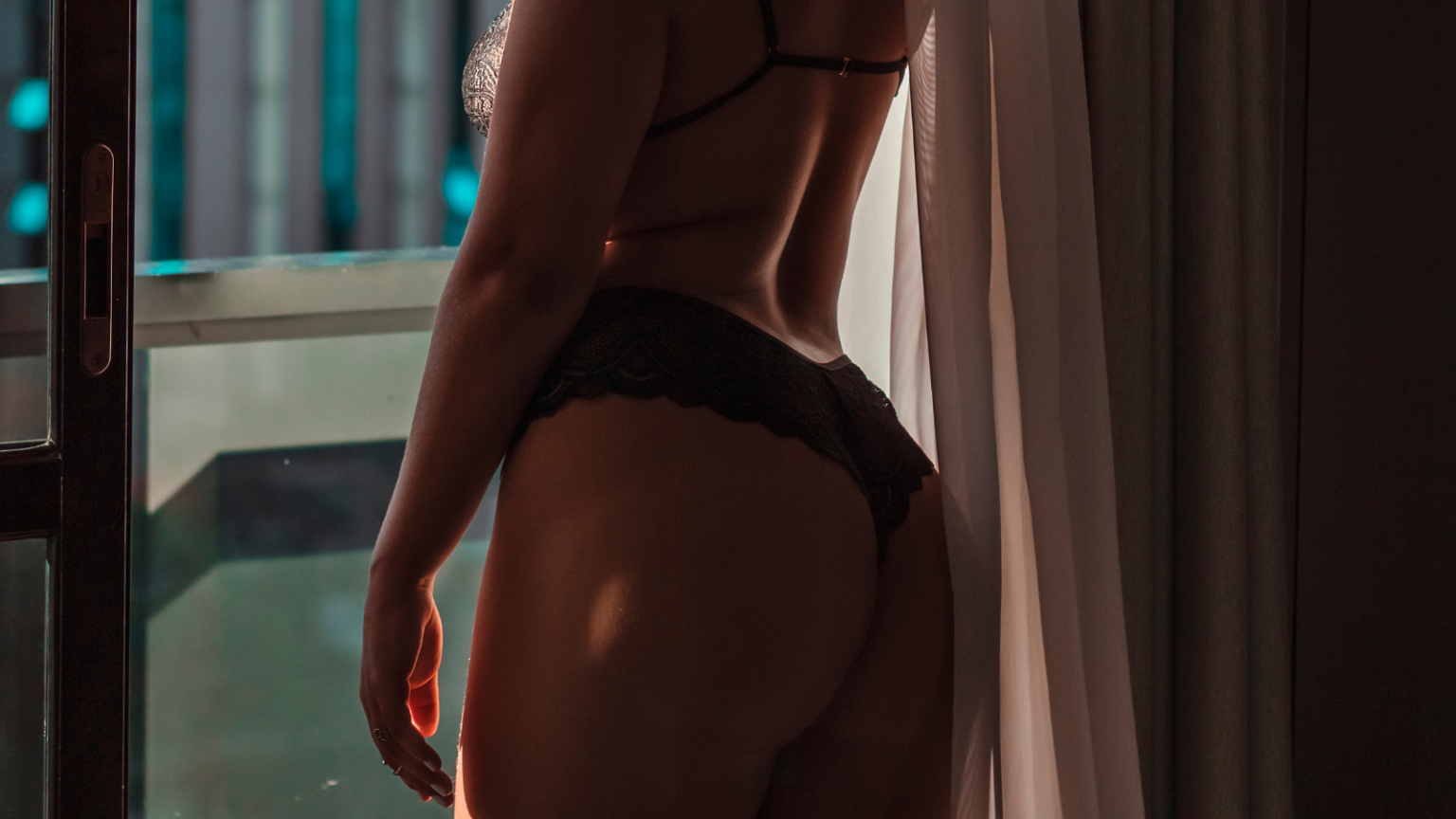 Why would anyone want to do anal?
That's a question often asked of people who are enthusiastic about anal sex. The answer, of course, is "Why not?" Everyone has an anus; it's sensitive, it's flexible, and with the right preparation it feels wonderful having things around and inside of it. The anus can be a route to stimulate the G-spot or the prostate, depending on which one a person has – and in the latter case, regular massage can help reduce the chance of cancer.
That's right. Anal sex can save a life.
So why is it so taboo? There are a lot of reasons, including things like cultural misconceptions about the hygiene of the ass, or the risk of STI's. There's also, for straight males, some strange fears that "If I like it in my butt, I might be gay!" It's strange, because "gay" means "attracted to the same sex," not "I like feeling good."
No, enjoying anal sex means exactly one thing: you like anal sex. And there's a lot to explore back there!
The Joys of the "Back Door"
There is one other reason people get nervous about anal play: it is easy to do it in ways that can be messy, painful, or embarrassing. Luckily there's a whole lot of sex educators on Kink Academy to help explain how you can enjoy all sorts of things.
Warming up for anal play is important, as Savannah Sly explains in her two-part video. She explains all the details about anatomy, as well as safety concerns and hygiene. Once you get your gloves and lube and toys together, you need to remember that creating a comfortable environment is also key.
Not all positions will work for every body, and that's why Sinnamon Love has a three-part series about various positions for anal sex. Part of it is determined by your body: while the classic "doggie-style" position is commonly depicted by porn, that's not always the best thing for your back, or your legs, or for how your partner is going to touch you.
The risk of a mess is probably the number one reason that anal sex is so taboo in so many places. It's unfortunate, though, because there are a lot of ways to deal with it. Barriers are the easiest way, using things like insertable (aka "Female") condoms, dental dams, or gloves.
You can also simply wash well, especially if you're not planning on doing anything further than external or gentle and shallow insertion. One thing to be aware of, though, is that if you decide to do a more deep cleanse with something like a Fleet's bottle (never with the contents! Empty that thing out and use warm water), make sure you do it a few hours before your sex. It takes a while to get clean that way, and if you try doing it just before the anal play, it's more likely that the stuff you're hoping to avoid will get in the way.
It's Not All About Penetration
That's the other question: what kind of anal play are you going to do? It's easy to conflate the word "anal" with "insertion," but that's (if you'll pardon the pun) just the tip of the fun you can have.  The anal area – all the way from the butt cheeks on down to the anus itself – has all kinds of nerve endings that give pleasure. You can have a lovely bit of anal play doing nothing more than stimulating the outside of the sphincter with a gentle massage (guided by Jaiya's great demo on external anal massage).There's no butt-sex olympics, and you should not feel pressured to do anything more than what feels good.
While the latex-clad tip of a lubed finger can feel good rubbing around the anal sphincter, some people enjoy taking it a bit further by performing analingus (aka "rimming") on their partner. There's two parts to rimming according Rain DeGrey will tell you in her demo on the subject. One part is simply the technique, which is similar to cunnilingus; the other is making sure the anus is squeaky clean (see above). There is an added risk of bacteria and other contamination from direct oral-anal contact, so it's a good idea to be aware of them and take the steps you need to be worry-free.
Taking It To New Depths
If analingus or light massage or gentle penetration are giving you all kinds of anal fun, there's no reason to go any further. Some people do enjoy increasing the girth and depth of the penetration, however, with toys like the njoy butt plug or dildos or even genital penetration. All the same principles apply, including barriers (always a good idea, especially with bio-cocks, again because of bacteria).
One principle, though, is even more important when you're looking at deeper penetration with things like strap-ons or multiple fingers: take it slow, at least at first. In fact, the best way to be sure your partner is ready for deeper penetration is to let them move onto it, rather than pushing it into them. Eve Minax does heavy prostate stimulation in her video series, and takes a man all the way from a gentle massage to her entire hand inside of him, milking his prostate, and it's all about loosening, relaxing, and making sure the partner is comfortable in their pleasure.
Aftercare
There are myths about the ass remaining stretched from too much anal, but that's not how sphincters and muscles work. They recover pretty quickly from penetration, and the only real change is that with practice you can get better at deliberately relaxing them. There are even lubes with jojoba oil in them which is said to help tissue bounce back more quickly. However, stay away from any "numbing" creams or lubes – you want to be able to feel what's happening back there at the moment, not find out later.
It's also true that anal tissue is more delicate than most other sexual organs, and so it's possible to irritate or even mildly tear the tissue even with the best of intentions. Taking warm baths (with epsom salts), using a bidet, and simply taking it easy back there for a while can all help a person recover from anal play that was possibly a bit too vigorous.
At Kink Academy we're enthusiastic about anal, and these are only a few of the videos and instructors that we have talking about the subject. We're confident that this kind of educated play has the potential for anyone to enjoy some kind of intimate and sensual pleasure, in the end.