Thanks for Your Support
Become a member or log in to watch this video.
---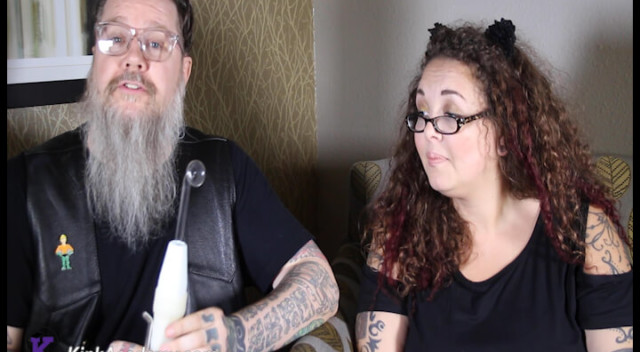 In this second clip in their electrical play series, Sunny Megatron and Ken Melvoin-Berg pull out one of their favorite toys: the "violet wand" (also known as a "neon wand". They talk about the varieties of sensations available, as well as how you can customize it with your own particular implements. They also talk about the basic idea that more surface area on the electrode means more sensual feelings, whereas a narrow surface makes the play much more intense.