Thanks for Your Support
Become a member or log in to watch this video.
---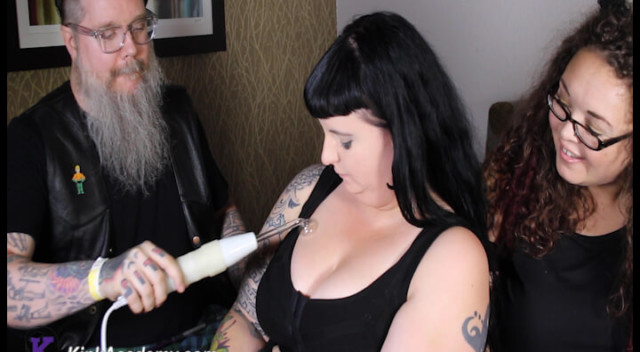 Sunny Megatron and Ken Melvoin-Berg bring in their submissive LeeLee to show how "direct play" works with a violet wand. They create enthusiastic consent together and then explore the spectrum of toys that work with the wand through direct contact with the skin. They also demonstrate how this kind of play is even hotter in the dark!
Electricity Play
Electrical Play: Wand & Direct Method Demo