Thanks for Your Support
Become a member or log in to watch this video.
---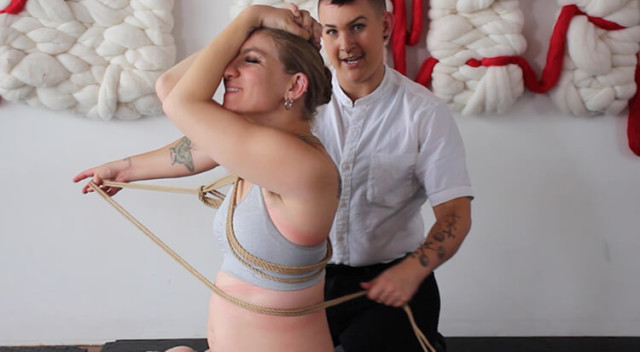 One of the common problems when untying is that you lose the wonderful tension that makes rope so stimulating. In this clip, Nil shows how to stay engaged, in contact, and maintain the bottom's interest even during the "fiddly bits." Afterwards Davey talks about how they really enjoy these techniques for eliminating the experience of "floppy rope."
This video has been close-captioned for the hearing impaired.
Exit Strategies with Nil
Exit Strategies: Maintaining Tension & Contact