Thanks for Your Support
Become a member or log in to watch this video.
---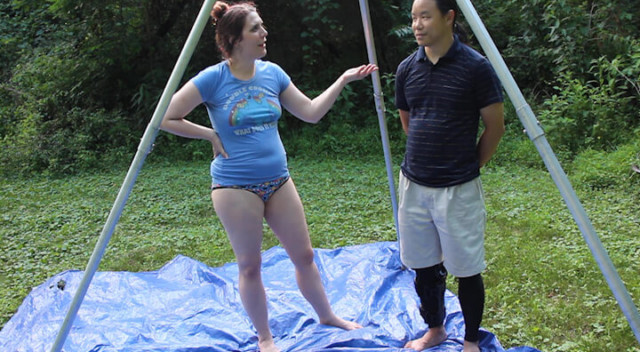 Bottoming to rope suspension is only half the equation – there also needs to be a top, someone to tie you up, be there with you through the process, and then bring you down. In this clip SlutPhD brings her friend Hermes in to demonstrate how a collaborative scene for an intermediate-suspension could be planned, risks identified and mitigated, and methods of communication established. She also explains how they're going to do a demo over the next two clips of a particular type of scene that is useful for leveling up your suspension bottoming game. 
This video is closed-captioned for the hearing impaired.
Rope Bottoming with SlutPhD
Rope Bottoming for Suspension: Intermediate Negotiation