Thanks for Your Support
Become a member or log in to watch this video.
---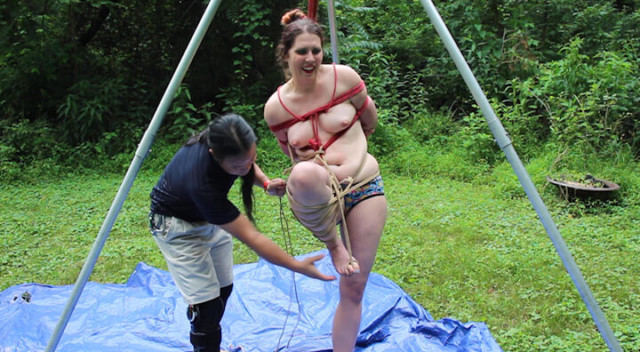 SlutPhD and Hermes continue their partial suspension demo scene with her monologue giving plenty of information on what's going on. It's both useful and entertaining, as she talks often about how some of the information might be used "against" her if she were doing a sado-masochistic scene. She also demonstrates several techniques for managing both pain and balance while in the rope, and they come all the way down and bring the scene – and the series – to a satisfying conclusion.
This video is closed-captioned for the hearing impaired.
Rope Bottoming with SlutPhD
Rope Bottoming for Suspension: Excessive Communication Exercise, Part 2