Thanks for Your Support
Become a member or log in to watch this video.
---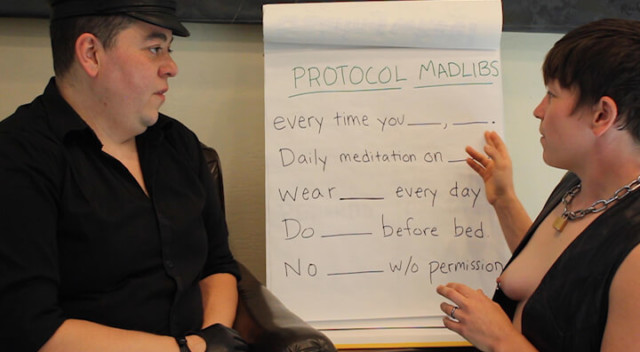 "This is supposed to be sexy!" Master Rook states in this clip. With slave rook they describe the ways that simple acts of control can be enjoyed by both dominant and submissive partners just for the sake of turning each other on. Whether it's a simple tone of voice or even the ordeal of "going without coffee for a month", they have solid examples of just how this works.
This video is closed-captioned for the hearing impaired.
Control Through Protocol
Control Through Protocol: Sexy for Sexy's Sake