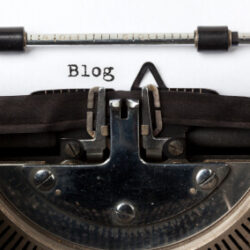 Are you passionate about kink and sexuality education?
Do you have an enthusiasm or a unique viewpoint on your kink that you want to share with the community?
Join the team of amazing educators already hosted on Kink Academy by contributing an article (or articles) for us!
We are looking for experienced kinksters and writers to add to our educational offerings by writing for our blog. We are seeking writings that are inclusive, sex and body positive, and consent-driven.
Article subjects should correspond to topics available on Kink Academy and include at least 3 links to KinkAcademy.com videos or blog posts. We are looking for an educational tone, not erotica or journal entries (Though if you can make the article sexy AND informative, we're all for it!).
The article should be at least 600 words, ready to publish (minimal to no editing needed), new content (not previously published) and we will need a 2-3 sentence biography from you along with a link back to your website.
In exchange for each article accepted, you will receive $35 and a one month membership to KinkAcademy.com. If interested, please complete the form below or contact us with any questions.
Some example topics/titles might be:
Cool Cats & Kittens — A Kitten Play Primer

Intro to Prostate Massage — Health Benefits & Pleasure

Living on the Edge — A Beginner's Guide to Edging

Using Gloves to Heighten Sensations

5 Things Not to Say When Meeting Kinksters

The Kinkster's Guide to Online Dating

Breaking Down Herpes Stigma

Sensuality After 40 — Embracing Your Changing Body

The Ambivalent Daddy's Guide to Guilt

Ongoing Consent — The Art of the Check In

Aftercare, Beyond Snuggles and Blankets
Anal Play – Lube and Plugs and Beads, Oh My!
Advanced Negotiation Techniques
Bootblacking – intro or advanced
Using Kink to Boost Body Confidence
How-To Create Your Own Kinky Toys
Anatomy Lessons for Fingering and Fisting
Growing Transformation – Giantess Women & Tiny Men
Crafting Practical Protocols
Introducing Rough Body Play Into Your Scenes
Top 10 Pervertibles!
Advanced Puppy Play
Prepping for Your First Kinky Camping Event!
Sexy Wintertime Fun
Submissions are open on an on-going basis, feel free to send in an article at any time.
If interested in submitting an article for Kink Academy, please complete the form below. Please note that submission of this form does not guarantee publication/payment. We will contact you directly if we are interested in publishing your article. At this time, we are only looking for original content (not previously published). Please include links to any videos your article relates to at the end of the article copy. While this is not required, those articles which include it will receive preference.