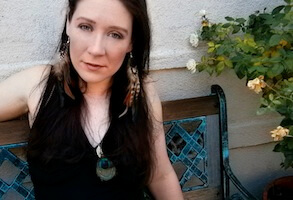 Sex & Intimacy Coach
Business/Group
Roots of Ecstasy
Julie Hekate is a Sex & Intimacy Coach who helps individuals, couples and groups develop a direct, authentic and often life-changing relationship with their sexual selves. Specializing in sacred sexuality, she considers this work to be a way of repairing bridges – between spirit and body, sex and everyday life, our intelligence and our wildness.
Specialties
Sacred Sexuality, Introductory BDSM and Fantasy/Roleplay, Sensual Exploration, Sexual Self-Esteem, Erotic Embodiment, Conscious Sex, Body/Mind/Spirit Integration, Erotic Presence and Intuition, Body as Teacher
Experience
While Julie's coaching practice is still just in its second year, her down-to-earth, intuitive, experiential approach has already made her a sought-after coach and presenter in diverse erotic and spiritual circles. Thus far sticking largely to her home in the Pacific Northwest, she has taught workshops and facilitated events at the CSPC, Sharma Center, SPARC, BCWC, Paradise Unbound and more.