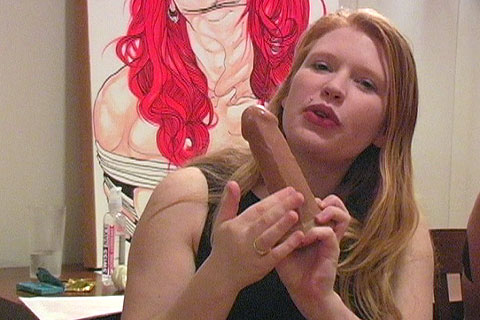 Sexpert, Adult Film Star, published writer, Award winning adult film director
Business/Group
Madison Young Productions, Feminist Porn Network, and Femina Potens Art Gallery.
Location
San Francisco, CA
Madison Young is an award winning adult performer and director dedicated to creating sex positive and empowering erotica and pornography for persons of all genders. Madison Young is an 'Indie Porn Pioneer' and has been called the 'Picasso of Porn' by porn legend Annie Sprinkle. Madison travels the world giving presentations on sexuality, presenting rope bondage performance pieces, and teaching classes on sexual and kinky techniques at venues that vary from International bdsm conferences to Yale University. Madison's work in the adult industry, as well as the art world, has been featured on HBO's Real Sex and she has been featured as a sexpert in multiple episodes of Spike TV's '1000 Ways to Die'. Madison Young has been featured in over 100 adult dvd titles and web sites for the past 9 years and has directed 26 films. Ms Young is the founder and executive director of the nonprofit community art gallery, Femina Potens, which is a sex positive art gallery showcasing cutting edge women and transgendered artists and performers that are pushing boundaries with their visual and performative artistic expressions.
Specialties
Madison Young is known for her expertise in rope bottoming, rope bondage performance and suspension, as well as her classes on deep throating and fellatio, pain processing skills, and anal pleasure. She gives presentations and speaks on panels around the world on feminism and pornography as well as feminism and submission. Madison offers a network of feminist sex positive adult web site that are part of the Feminist Porn Network including her flag ship site MadisonBound.com as well as in person workshops to groups, personal consultations, phone and virtual consultations in regards to sexuality.