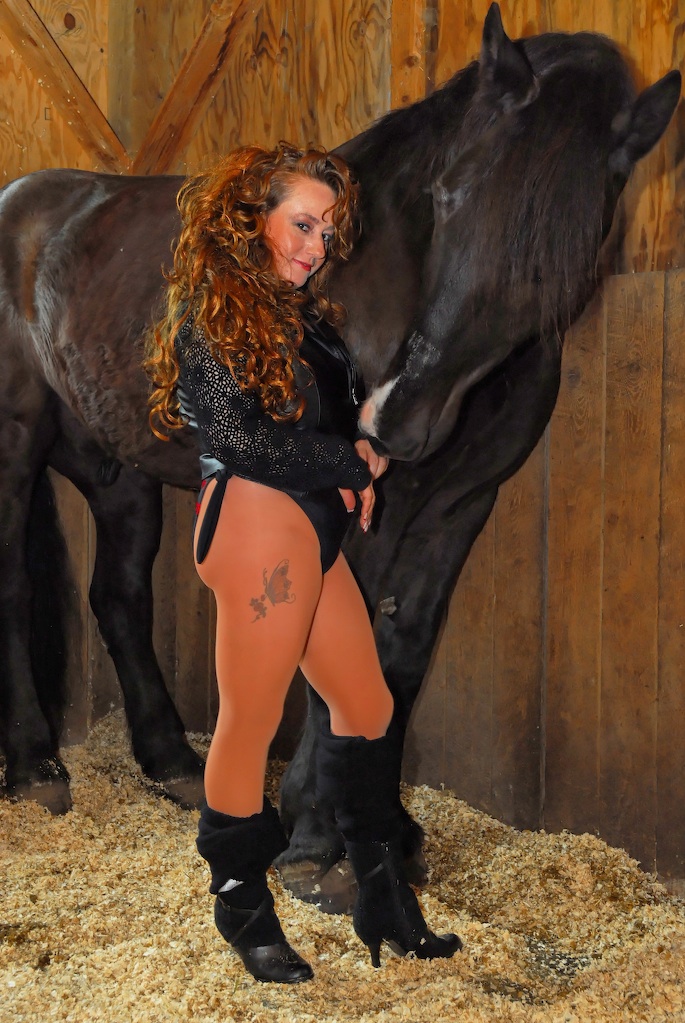 Business/Group
Owner and Head Trainer of the world famous Centaur Stables
Ms Nikki has been in the kink lifestyle in various respects since the early 80s. She has experienced both side of the whip while being formally trained and introduced by a Psychology professor ( yes the stuff movies are made from!) While she has many interests in kink ( she sees it as her own personal buffet) he talents threw her head long into pony play. Ms Nikki has been riding and showing horses since the age of 6. She has trained with legendary and Olympic riders and trainers over the years and has taught and trained in some of the most well respected equine training facilities in the East coast. ( arent they gonna be surprised!). The one thing that tainted her love for pony play was seeing so many people who were using the incorrect terminology, and training methods that would do no service to the equine world. She knew there was a way to combine both worlds properly and make pony play not only blossom to the kink world but to make it respectable to the equine world as well. She started Centaur Stables with the hope of not only producing some of the best most elite pony boys and girls in the world but to show the world the true beauty of pony play. Together with her own world famous pony Buck (the Godfather of pony play) they have started making history. More pony wanna bes contact them each month, more classes are being held every month, more events, more custom tack being made…the list goes on and on! The best is yet to come, Ms Nikki welcomes every one to trot on over and make history with them!
Specialties
Training green ponies (newbies)
Advanced Dressage
Gymkhana events
currently introducing a new breed of pony play specifically designed for draft ponies!!! ( yes I like them big!)
Experience
Hunter-Jumper rider, instructor, trainer. Dressage instructor, ridden and shown up to 3rd level. Former exercise girl at one of the largest T.B race horse facilities in the U.S.
Professional rodeo barrel racer and calf roper. The list goes on and on and on... And thats just the vanilla experience folks. Trained in most traditional forms of BDSM including, psychological bondage, humiliation, fear, ABDL, flogging, single tails, wax, fire, sens dep ...ect... even longer thenthe equine experience so lets just stop before we run out of room.