Thanks for Your Support
Become a member or log in to watch this video.
---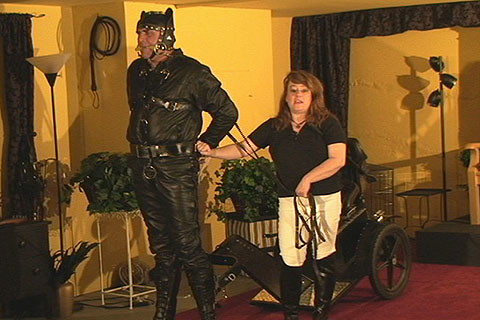 Ms. Nikki introduces pony cart work during the next 11 minutes. She begins with the necessary gear (standard bridle, chest harness, etc.) and thoroughly demonstrates various cues to ensure the proper submissiveness of the pony. She describes her cart and several how to's (attach cart to pony, mount the cart, ride in the cart, etc.) and peppers the discussion and demonstration with insights and safety tips.
Pony Play with Ms Nikki
Pony Play: Cart Work