Thanks for Your Support
Become a member or log in to watch this video.
---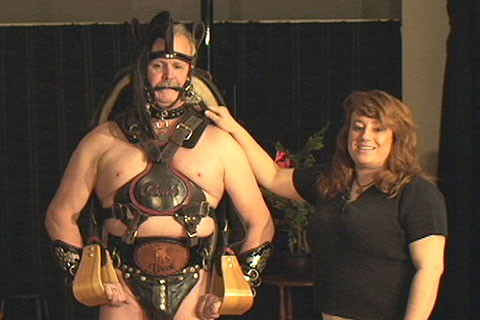 In this video, Ms Nikki from Centaur Stables demonstrates her basic techniques of pony play with her saddle pony, Buck. Tips such as approaching your pony and proper balance are intriguingly explored. Then she walks you through a proper mount complete with riding and click techniques to control your pony's direction from a stand to walk, a walk to a cantor, and a cantor to a trot. Check it out!
Pony Play with Ms Nikki
Pony Play: Mounting Commands