Thanks for Your Support
Become a member or log in to watch this video.
---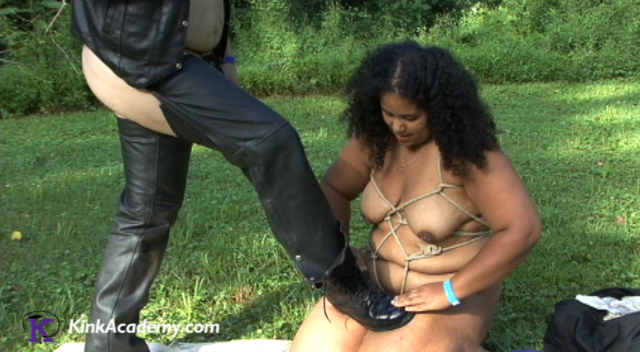 There are many ways to play with bootblacking – sometimes as a service, sometimes as a dominant, or the way Poetic does it in this clip, with an emphasis on connection and play. She goes through the usual bootblacking steps but with many other sensations from rope, from the cigar, and even some sexual and rough interaction with Gray. She also shows how she enjoys boot worship, and Gray shows how well the other parts of the scene work with that kind of play.
The Multi-Scene
The Multi-Scene, Part 6: Bootblack Play