Thanks for Your Support
Become a member or log in to watch this video.
---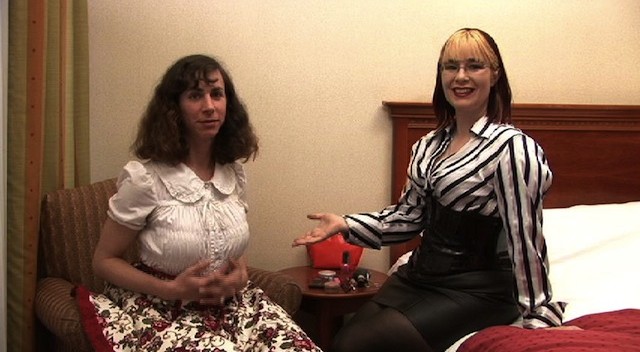 Alice in Bondageland and Monica begin their discussion on makeup exploration with this five-minute, part-one video. They offer a host of tips: buying make-up, washing, shaving, moisturizing, toning, blending, etc. An essential video for anyone wanting to apply make-up more evenly and beautifully.
Makeup Exploration
Makeup Exploration: Foundation – Part 1